April 24, 2017
Richard Windeyer
Buying a home – especially if it's your first one – can feel like an overwhelming experience.
From knowing how much money you need to have as a property deposit, to understanding the actual process of buying – there is a lot of information to get your head around when purchasing property.
To help you get your head in the game and feel comfortable when buying your first or next property, I have detailed the five key things you need to know about purchasing property.
Our services are complementary. Call Richard Windeyer and his Mortgage Choice team in Newcastle and Lake Macquarie on 4943 9705 or click here to "Book a Meeting with our award winning team".
Key 1: Build a good deposit
If you want to obtain finance to buy a home, you will need to show your preferred lender evidence of genuine savings. As a general rule of thumb, it is a good idea to have a deposit of at least 5% – 10% of the property's value (plus costs). For example, if you are looking to buy a property worth $450,000, you should aim to have a deposit in excess of $45,000. I know saving a 10% deposit can sound like a huge task, but it is important to remember that the bigger your deposit, the better you will be seen by your chosen lender and the better your interest rate will possibly be.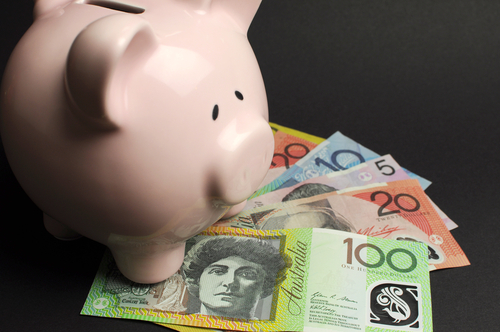 Key 2: There are more costs than meet the eye
When buying a home, you will find the property's price tag isn't the only cost you will have to pay. Other key costs associated with buying a home include:
Pest and building inspection (approximately $500)
Home loan application fee (will vary between lenders, but is approximately $500)
Lenders Mortgage Insurance (will vary depending on the size of your deposit and the property's price tag)
Stamp duty (will vary depending on the property's price tag)
Legal fees (these will vary depending on the solicitor you partner with, but can be in the vicinity of $1,500 - $3,000)
Bank valuation fee (Before the bank will approve your application for finance, they will want to inspect the property – which is something you will have to pay for. This can cost up to $400 depending on the lender)
Title insurance (approximately $350)
Registration of title (approximately $100)
Water and council rates (When you buy a home, you will have to reimburse the vendor for any council rates they have paid in advance – this could be as much as $500)
Key 3: Pre-approval is critical
Before you start shopping around for your dream home, it is a good idea to seek home loan pre-approval. Loan pre-approval lets you head into the purchase process knowing the maximum amount you have to spend on the property, giving you confidence to buy at auction or negotiate on price and saving you time looking at places that aren't in your price range. It is important to note however, that pre-approval doesn't last forever and will expire within three to six months.

click here to "Book a Meeting with our award winning team".