June 24, 2015
Richard Windeyer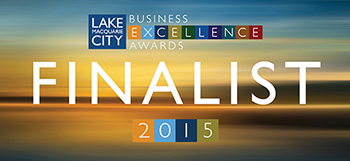 Mortgage Choice Cardiff and Charlestown finalists Lake Macquarie Business Awards

I am extremely happy to announce that the team have been nominated as finalists in two categories for the 2015 Lake Macquarie Business Excellence Awards'.
We are truly humbled to have achieved finalist status in the Excellence in Customer Service by Whole Business category. And I, in particular, am thrilled to have reached finalist status in the Excellence in Customer Service by an Individual category.
My team and I are very much looking forward to attending the upcoming Award Gala Dinner on Saturday 11 July, with high hopes we can take home a win for even one of the two categories we've been nominated for.
That said, even if we don't bring home a win in the end, just being recognised as a finalist is enough of a win in itself.
I'd also like to take this opportunity to acknowledge the hard work and dedication that my team demonstrate on a daily basis – without their ongoing support, my business would be nowhere near where it is today.
Since opening my Mortgage Choice franchise just over five years ago, my business has gone from strength to strength – a fact that I am very proud of.
I'd also like to give thanks to my family, friends and the local community for all of their encouragement and backing over the last few years. They've driven me to maintain the high levels of service that my customers deserve.
I take great pleasure in the work that I do, helping many locals achieve their financial and property goals, and I look forward to continuing to do so for many years to come.
For further information, to arrange an interview, or to request high res images, please contact Richard Windeyer on 1800 01 LOAN or 0413 245 556 or visit https://www.mortgagechoice.com.au/richard.windeyer