Welcome to our Partners Page, a listing of the various people and businesses that we have come to trust and recommend on our journey over the years.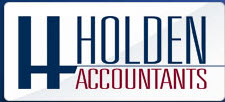 Holden Accountants
1st Floor, 21 Pearson Way,
Osborne Park, WA 6017. Ph:
9245 5355
Learn more

Enid Ginbey CPA
Suite F1, "Northside at Hillarys" 45 Northside Drive, Hillary's WA 6025
Ph: 9243 3124; M: 0417 184 850
Learn more

Dene Marfleet CA
67 Burswood Road, Burswood WA 6100. Ph: 9470 4100
Learn more

Useful budgeting tips
This is a useful Federal Government website about financial literacy.
Learn more

My Credit File
This company controls your credit reports. Call then to get a free report or get more info regarding a default.
Learn more
Macpherson & Associates CPA
78B Scarborough Beach Road, Scarborough, WA 6019. Ph:
9245 1366
Joe Perrozzi Chartered Accountants
222 Walter Road,
Morley, WA 6062.
Ph: 9375 9252
Mark Jewell, Inglewood Estate
Suite 1/870 Beaufort Street, Inglewood WA 6052. Ph: 9272 3444; M 0411 497 111