Your experienced Mortgage Broker in Blacktown, Marsden Park and the surrounding districts
Need help with a home loan?

Talk to Robbie Basha, your friendly Mortgage Choice Broker for Blacktown, Marsden Park, Box Hill and the surrounding districts.

Let me research and compare over 20 different lenders for you.
Call Us
Mobile - 0408 459 784
Office - 02 9680 2300
Open Hours
Mon - Fri 9am - 5pm
After hours by appointment
Mobile Broker
Servicing Blacktown and surrounding suburbs. Meet at our office in Norwest or we can come to you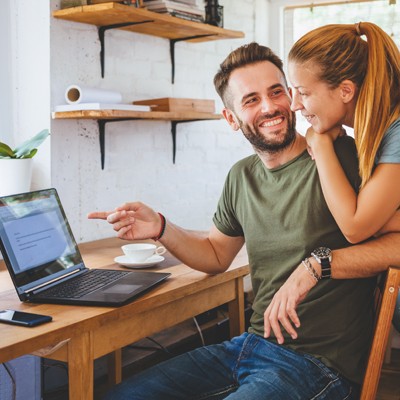 Latest home loan interest rates
Welcome to Mortgage Choice Blacktown
Hi there!   My name is Robbie Basha. I am a qualified Mortgage Choice, Mortgage Broker servicing the North Western Sydney region, covering Blacktown, Stanhope Gardens, Quakers Hill, Marsden Park, Box Hill and surrounding areas.
No cost to you!
Let me help you take the stress out of your financial decisions.  Together with my accomplished team boasting over 50 years of combined experience in the industry, I can offer you a cutting-edge professional service in mortgage lending and other financial services at NO COST TO YOU!
Plan Prioritize and Position
Financial strategy is all about an honest appraisal of personal capacity, planning according to capacity, prioritizing goals and positioning strategically to minimise risks.  This is what I can offer you, a platform to maximise market and financial opportunities using our sound business principles.  Our aim is to help you secure your financial welfare.
Take Advantage of our Personalised Service
Wherever you are on the property ladder, I can tailor-make the best deal for you without you having to do any work. If you are a first-home-buyer OR needing refinance OR wanting personal OR commercial or construction loans, YOU NAME IT - THEN SIT BACK and let us do the work for YOU either at our office or in your home and at your convenience.
Take Advantage of our Business Credentials
Just ask our satisfied customers why they keep coming back to us for refinancing or upgrading their investment choices.  Our customers have enjoyed significant benefits such as:
Living their dreams of owning their dream homes
Upgrading to affluent areas
Reducing monthly repayments on loans
Paying off their home loan sooner
Securing financial savings
Learning how to reinvest
Advancing their financial goals
Acquiring greater financial confidence
To Book an Appointment:
Click the green 'Contact Us' button at the top of this page or call my mobile 0408 459 784
We look forward to meeting you, so give us a call today and find out what we can do for you!
Sincerely
Robbie Basha
Our Services:
First home buyer loans
Investment home loans
Refinancing
Construction Loans
Personal loans and car loans
Commercial & equipment finance
I will help you choose the finance that's right for you.
Servicing:  Sydneys Western Suburbs:
Acacia Gardens, Arndell Park, Berkshire Park, Bidwill, Blackett, Blacktown, Box Hill, Bungarribee, Colebee, Dean Park, Dharruk, Doonside, Eastern Creek, Emerton, Glendenning, Glenwood, Hassall Grove, Hebersham, Huntingwood, Kings Langley, Kings Park, Lalor Park, Lethbridge Park, Maraylya, Marayong, Marsden Park, Nelson & Beyond.
The right home loan for your needs
Our mission is to find the right home loan for your individual needs and to always have your best interests at heart. Plain and simple. Which is why we have such a wide range of lenders to choose from. We can search through hundreds of products to find something tailored to your situation. ~
Both Robbie and Kylie were great to deal with. All of our requests were met with a very quick response. There was a vast range of products and all were thoroughly researched by Robbie to give us the best possible product. A pleasure to work with!
Robbie Basha has been very helpful with finding the best lender for my home purchase. He understood the urgency of my needs and he worked hard to make sure that we met the time frames provided. Communication was great and continuous. I highly recommend Mortgage Choice to anyone.
Robbie makes the end to end process easy!
Great experience..... Robbie made an otherwise daunting task easy and I saved hundreds per month.
Robbie is an excellent broker, very friendly, very helpful, very knowledgeable. We had a very short time frame and a complicated case in our purchase matter, and Robbie took ownership and found the best solution for us. Robbie and Kylie who was also very helpful to us, actually care for customers and that is the value that Mortgage Choice offers. I have recommended Mortgage Choice to my friends and relatives because of my positive experience.
My wife and I used Robbie's services twice. Initially to refinance our complex post-build arrangements, and secondly to extend and improve that finance a few months later. We found the process painless and satisfactory. In particular, we were very happy with the way Robbie was able to canvass the market and provide a solution that was best for our circumstances. Highly Recommended.
My husband and I made the big decision to sell our family home and purchase land to build our dream home. Understandably it was a very emotional and anxious time. Robbie made the entire process a breeze! I can not fault Robbie's hard work and dedication. He basically held our hand through the entire process, making what could have been an extremely stressful time, very smooth indeed! Best of all, he actually saved us money in the process! Honestly, this is why you go to a mortgage broker instead of trying to navigate the process yourself! Highly recommend Robbie to anyone needing financial advice or support!

Robbie and his team were excellent.
Whenever we had questions he would break them down and explain the answers to us in plain and simple terms which made the whole process less stressful for us.

We would highly recommended Robbie and his team.
Personal and professional service that was prompt and responsive to our needs. Highly recommended. We will be using them again.
First home buyer's guide
Purchasing your first property can be an overwhelming process and there may be steps you are unsure or unaware aware of. This guide will walk you through all of the steps involved in the buying process.