January 11, 2016
Robert Causovski
Mortgage Brokers represent YOU, the customer, not the lender.
Many Australian borrowers use a Mortgage Broker. A Mortgage Broker can help you evaluate your borrowing capacity and arrange finance for your property. Brokers have knowledge on all of the different loan products available on the market. Your broker will look at a wide range of loan product options that are suitable, and assist you to determine which one is most appropriate.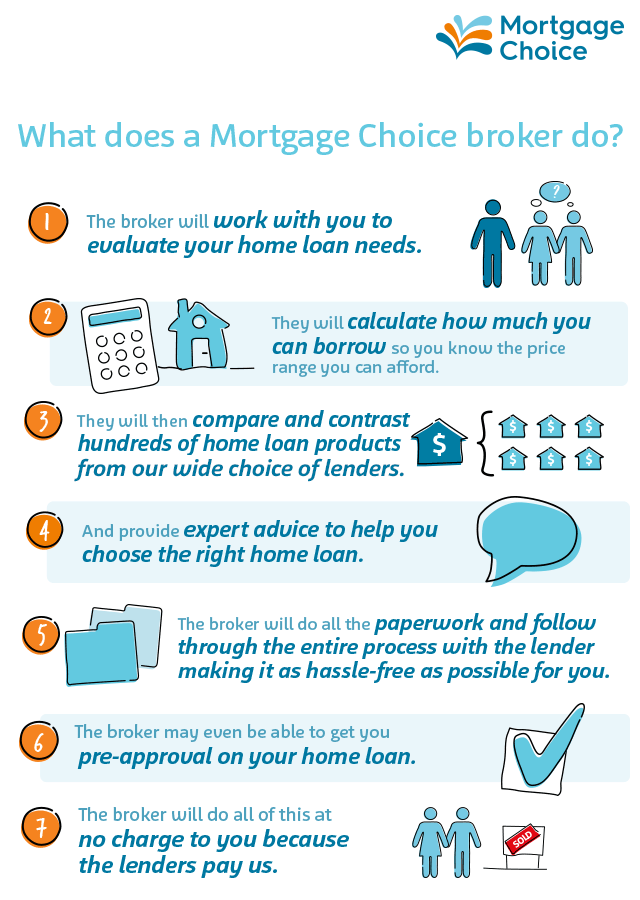 5 Reason's to use a Mortgage Broker
1. Wide Choice of Home Loans
There are many different loan products available in the market. Of those, only a select few will offer competitive interest rates, fees and service. A Mortgage Broker can easily and quickly narrow down the search and explain your different options to you.
Loan products come in all shapes and sizes. Comparing the options available to borrowers can be stressful.
A Mortgage Choice will help you find your new loan, it's like having more than 25 of Australia's leading banks and lenders all competing for your business (which means you'll get a great deal) We can help you analyse and compare hundreds of different home loans and then pinpoint the one that is most compatible to you.
2. Convenience
A Mortgage Choice Broker has knowledge of the products available from each lender on their panel. They have already done the research, and can save you the hassle of doing the legwork to gain that information yourself from each lender.
We will meet with you at the time and place that best suits you to establish your home loan needs and preferences. Then we do all the research and running around to manage every step of the application process for you. This saves you shopping around - we can do it all on your behalf.
3. Save You Money
Mortgage Choice uses exclusive Loan Qualifier software which helps us to pinpoint the most suitable home loan for you. This could help to cut the current interest rate you are paying, as well as reduce your mortgage fees and monthly repayments. Using a mortgage broker like us is also a great way to maximise your borrowing power.
4. Professional Home Loan Advice
At Mortgage Choice in Brimbank Melton, we are fully trained and accredited with every lender we represent. We have many years of experience in Australia's ever-changing home loan marketplace.
5. There is no Charge for our Home Loan Service
Our home loan service is free of charge because the lenders pay us. Through the Mortgage Choice payment system, we get paid the same commission regardless of which home loan you choose, this ensures we're focused on the right outcome for you .
All lenders are different and they all have 'niche' policies, which is why it is smart to visit a mortgage broker to help get the most suitable home loan deal for your needs.
Let Robert, your local Mortgage Choice Broker make the home loan process as simple and as stress free as possible by giving us a call on 0415 920 585
Follow us on Facebook