Our expert home loan and finance team lives, works and plays in the Adelaide Hills. We understand our clients as we're locals too.
We have over 40 years of experience in providing credible and professional financial services at various banks and institutions, which enables our team to provide you, our clients with a rewarding experience when dealing with us.
Our mortgage brokers and financial advisers take the time and hassle out of shopping around for the right home loan or creating your long-term financial plan and guide you through the process with expert financial advice.
Learn more about our expert team today.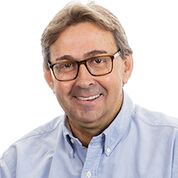 Robert Shearwood
Owner & Mortgage Broker
Rob has been involved in the finance industry for more than 25 years and is one of the longest standing Mortgage Choice franchise owners in South Australia. Rob has a Diploma of Financial Services (Finance/Mortgage Broking Management) and is well regarded amongst his peers.
Rob has lived in Stirling with his partner Sheridan for more than 20 years and has a great connection and understanding of the Hills community and way of life.
When Rob commenced the Mortgage Choice Franchise in 2001 he soon established himself as a trusted adviser to many hundreds of Hills residents. His strong sense of community has seen him heavily involved in local schools and sporting groups including the Ironbank Football and Netball Clubs and more recently providing sponsorship to the HFL umpires.
"Today we proudly support more than a thousand clients and assist them with more than just good quality advice around their home loans. Our service offering has evolved to include car and personal loans, business lending, equipment finance and financial planning, so we've really become the 'one-stop-shop', capable of meeting all of our clients' financial needs."
Contact Rob on 0422 227 752 or email robert.shearwood@mortgagechoice.com.au
Matthew Adam
Owner & Mortgage Broker
Matt has worked in the financial services industry since 1988 in a variety of roles including areas such as estate planning, financial planning and mortgage broking. Matt has a Diploma of Financial Planning, Masters of Innovation and Entrepreneurship and a Certificate IV in Finance and Mortgage Broking.
After working closely with Rob for more than 18 months as the Franchise Business Manager at Mortgage Choice, Matt was so impressed with Rob's operation and involvement with the local community that he wanted to get involved and was invited to become an owner of the Adelaide Hills business.
"I get great satisfaction from working with people to better understand their personal or business financial needs, educating them on the options available and then helping them to make smart choices about money."
Outside of work, Matt enjoys spending time on his Hahndorf property with his wife and children or shooting across to the Yorke Peninsula for a spot of fishing.
Contact Matt on 0412 326 695 or email matthew.adam@mortgagechoice.com.au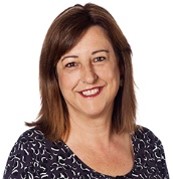 Julie Grant
Office Manager
Julie has been a resident of the Adelaide Hills since birth and plays a critical role in the processing and management of all of our clients' loan applications.
With a real passion for keeping things on track you can rest assured that If it's not one of our brokers making contact, it will be Julie to keep you abreast of how things are progressing or to obtain any additional information that may be required to support your application.
Contact Julie on 1300 654 575 or email Julie.grant@mortgagechoice.com.au
Carol Flynn
Administration Assistant
Working behind the scenes and supporting Julie, Carol calls on more than 30 years of administration experience to deliver quality client outcomes.
Carols exceptional customer service and attention to detail ensures that your lending experience is a pleasant and stress free one.
Contact Carol on 1300 654 575 or email carol.flynn@mortgagechoice.com.au
Sheridan Priestley
Marketing Assistant
Sheridan has over 30 years of experience in various office administration and marketing roles. As the third member of the administration team, Sheridan has a dual role working to support the day to day processing of loan applications as well as the promotion of the Mortgage Choice brand in the Adelaide Hills.
Lachlan Semmens
Holding an Advanced Diploma of Financial Services and with over 7 years experience in the Finance Industry, I am well equipped to service your financial planning needs.
Having worked with a wide variety of customers, I've gained experience in all areas of financial planning, particularly wealth protection. Given how hard we all work to gain financial prosperity, ensuring that my customer's path to success can continue through all that might happen in their lives is tremendously important to me.
My love of financial planning stems from having seen the great value that quality, strategic advice can add to a person's life.
Whether my customers have a complex need, or are looking for a simple financial tidy up, I thoroughly enjoy helping them gain a greater understanding of their financial position, and working with them to implement a plan to make the most of their money.