Mortgage Brokers in Cranbourne, Dandenong and Clayton
Buying a home is the biggest financial decision you will ever make and as your local Mortgage Choice broker, Robin is committed to ensuring you truly have the best interest rate available on the market!

Call Us

Mortgage Choice Clyde North

Office - 0432 271 983
Open Hours

Mortgage Choice Clyde North

Monday - Friday: 9:00am - 5:00pm


After hours by appointment

Free Appointment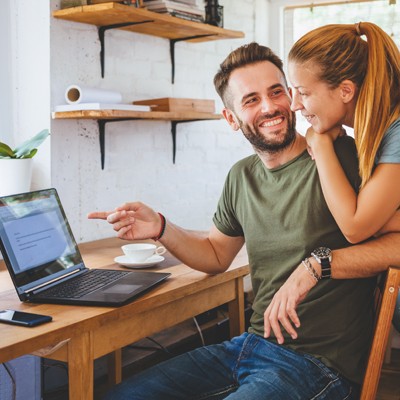 Latest home loan interest rates
Start your home loan journey today
Why should you speak with a broker?
As your local mortgage broker, we will do all the legwork in finding the right home loan for your needs and support you throughout the entire application and settlement process. As your mortgage broker we:
Will provide you with real choice (giving you access to a wide range of lenders)
May be able to negotiate a better outcome for your home loan
Can help you at a time and place that suits you, doing the legwork for you
Plus, our aim is to save you time and stress and get things moving as quickly as possible.
Looking for a home loan to purchase a property in Cranbourne, Dandenong, Clayton and the surrounding area?
If you are looking to buy a property as your first home, next home, or as an investment, Robin Benjamin is here to help make your home loan journey a stress-free process. As your mortgage broker in the Melbourne area, Robin knows the area well and will guide you through the whole process.
If you're wanting more information before getting in touch with Robin, feel free to check out some of our helpful home loan resources below. Our free property guides are packed full of information about the process, the pros and cons of purchasing property and they also break down the home loan process.
Book an appointment with your local Mortgage Broker in Melbourne this week by calling Robin on 0432 271 983.
We can also help you with:
Applying for a home loan
Following an initial chat about your property and finance goals, Robin will analyse a range of loans from a number of lenders. He will then present you with a range of options and take you through each scenario.
As your mortgage broker, Robin will explain the options, answer your questions and provide you with guidance throughout the whole process.
When it comes to applying for a home loan, there are certain documents you will need to provide the lender in order to securely obtain your new loan. Some of these documents include:
copies of your ID
estimates of your assets and liabilities
your current employment and income details
bank and credit card statements and
information about your living expenses
Once we receive these documents from you we will then complete and submit the loan and follow the application through to settlement. To learn more about the home loan process, check out our short video below.
Check your borrowing capacity
Are you eager to understand your borrowing capacity based on your salary and financial commitments? At Mortgage Choice servicing Pakenham, Cranbourne, Dandenong and surrounds we understand that finding out how much you can borrow for that dream home you've always wanted can be tricky, which is why we have some awesome calculators to make it easy!
Check out our free home loan calculators here get in touch with Robin Benjamin to discuss your unique circumstances.
To arrange an appointment please call Robin Benjamin 0432 271 983.
Refinancing guide
Considering refinancing? Our guide explains the reasons, costs and steps involved in refinancing your home loan.