First home buyers
Buying your first home?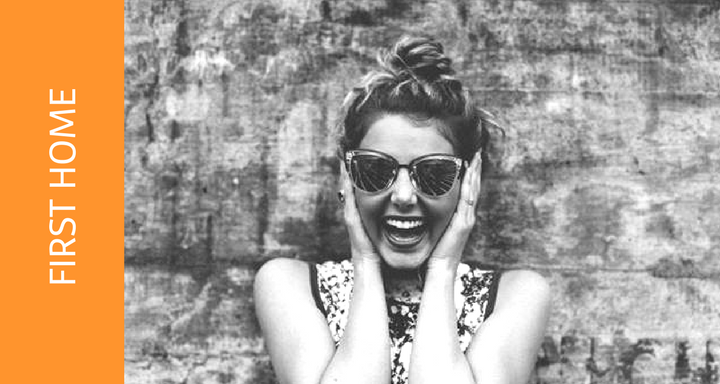 Thinking of buying your first home? If you are, you've probably already spent some time online looking at home loans, rates and properties. We know - there's a lot to consider. But the good news is, you don't have to do it alone.
We've seen lots of customers go on to buy their first home, their first investment property and beyond. And we're here to help you too! Mortgage Choice in Innaloo & Scarborough offer a dedicated personal service to make it as easy as possible to buy your first home.
Let us do the research for you
We have hundreds of home loans from over 20 lenders to choose from to help you find the right one. Don't spend hours researching online and comparing rates, we can do it all for you. We help find the right home loan, with the right rate and loan features. It's like having 20 lenders competing for your home loan!
Our home loan service is no cost to you
One of the things our customers love about us, is that our home loan service is no cost to you. And we love it too! It means that we can give you access to hundreds of loans and personal dedicated support at no cost. Why? The lender you choose pays us a commission after your home loan settles.
And to ensure transparency, Mortgage Choice brokers are paid the same rate regardless of the lender you choose form our wide panel of lenders.
Cool right? It means that we're focused on the right outcome for you, not for us. With other mortgage brokers, that may not always be the case.
Government incentives for First Home Buyers
There are a range of incentives available from the WA government to help first home buyers get into the property market.
We know what you need to be eligible for First Home Owner Grants, and the home buyer assistance accounts. Contact us to find out if you're eligible.
Find out more about First Home Buyer government incentives in WA here.
Changes to government incentives - July 2017
This quick video takes you through the changes made to first home buyer grants and concessions in WA in July 2017.
Resources available for first home buyers
Calculators: You have probably had a play around with some home loan calculators already, but if you haven't check our handy calculators here.
FAQ videos: We have a range of videos to answer some of the most common questions we get from customers. Watch them here.
Let's get started
To start your own journey, talk to us today by calling 9204 2022 or click on the Contact us button at the top of the page.
You can also drop into our convenient office at Suite 2, 39 King George Street, Innaloo. Find us on Google maps.
We can also help you with:
Personal loans
Risk & general insurance
Business lending
Equipment finance & leasing
*Photo by Seth Doyle on Unsplash
The right home loan for your first home
Our mission is to find the right home loan for your individual needs and to always have your best interests at heart. Plain and simple. Which is why we have such a wide range of lenders to choose from. We can search through hundreds of products to find something tailored to your situation. ~