April 19, 2018
Shae Aiello
Home loan Glossary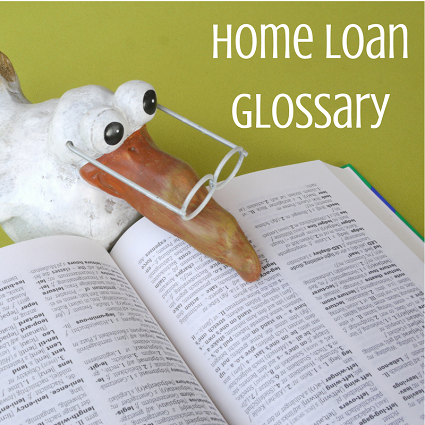 You will come across a lot of different terms and acronyms when purchasing property! Some of them may be a bit confusing, so the home loan experts at Mortgage Choice in Joondalup have compiled this list of some popular mortgage, finance and property related words and their definitions for you. It's just another way that we try to make the home buying experience easier for you!
Assets
A list of what an individual currently owns, such as real estate, savings accounts, cars, home contents, superannuation, shares etc.
Borrower
Also called "Mortgagor". A person who borrows money and grants a mortgage over their property as security for the loan.
Borrowing Capacity
How much an individual can borrow depending on their financial situation.
Related blog post: How much can I really borrow for a home?
Certificate of Currency
Also known as a Certificate of Insurance, it is the document provided by your insurer to confirm the details and currency of the insurance policy. This is the document that will confirm to third parties that you have the appropriate cover over an asset or a business.
Certificate of Title
A Certificate of Title is an official land ownership record and gives you current ownership details, volume, folio, survey plan number and type and whether there is a caveat against the title.
Comparison Rate
This is a rate that includes both the interest rate and the upfront and ongoing loan fees, expressed as a single percentage.
Construction loan
A loan specifically for the purpose of funding the building of a new dwelling. Can also apply to major renovations of an existing property.
Related blog post: 5 things to consider before purchasing a block of land
Contract of Sale
A legally binding agreement between two parties concerning the terms of purchase or transfer of real property.
Default
The failure to pay interest or principal on a loan or security when due.
Related blog post: 3 tips to better manage your debt
Deposit
An initial cash contribution towards the purchase of the property, usually payable shortly after acceptance of the offer to purchase.
Related blog post: What do I need to know about home loan deposits?
Established property
A dwelling on residential land that is not a new dwelling.
Equity
The value of an asset after any lender's interest. E.g. a property worth $500,000 with an outstanding mortgage debt of $150,000 - equity is $350,000.

First Home Owners Grant
The FHOG scheme is a federal government initiative but is administered by each State or Territory Revenue Office. In WA it has provisions for stamp duty concessions and in the case of the purchase or construction of new homes, a $10,000 grant.
Fixed Interest Rate
An interest rate that doesn't change for a set period. At the end of the fixed rate period, most lenders will allow you to fix again at the prevailing rates or revert to their standard variable rate.
Related blog post: Fixed vs Variable home loans - what are the pros and cons?
Genuine savings
Funds that have been accumulated or held for a certain period prior to applying for a loan.
Gross Income
Also known as gross pay, it is an individual's total pay before accounting for taxes or other deductions.
Guarantor
A guarantor is a third party to a loan who is helping the borrower obtain finance by offering additional security support. A guarantor may be liable for the loan debt if the borrower defaults.
Interest Only (IO)
A loan in which the borrower is only required to repay the interest incurred on the principal each month for a set period.
Interest Rate
The amount charged, expressed as a percentage of principal, by a lender to a borrower for the use of funds that have been loaned.
Lender
Also called "Mortgagee". The lender of the funds and holder of the mortgage.
Lenders Mortgage Insurance (LMI)
A form of insurance taken out by the lender to safeguard against a financial loss in the event of a security being sold due to the loan going into default. The borrower pays a once-only premium. The insurance covers the lender, not the borrower.
Related: What is Lenders Mortgage Insurance (LMI)?
Liabilities
A person's debts or financial obligations, including existing credit card debts and personal loans.
Loan-to-Value Ratio (LVR)
The ratio of the home loan amount compared to the valuation of the security.
Mortgage
A form of security for a loan usually taken over real estate. The lender (mortgagee) has the right to take the property if the borrower (mortgagor) fails to repay the loan.
Negative Gearing
Negative gearing occurs when the cost of owning a rental property outweighs the income it generates each year. This creates a taxable loss, which can normally be offset against other income including your wage or salary, to provide tax savings.
Related blog post: Negative Gearing - what does it actually mean?
Net Income
An individual's remaining income after taxes and deductions have been subtracted.
Offset Account
A transactional account linked to the home loan. The balance held in this account offsets the balance in the home loan, helping to reduce the interest charged and overall term of the loan.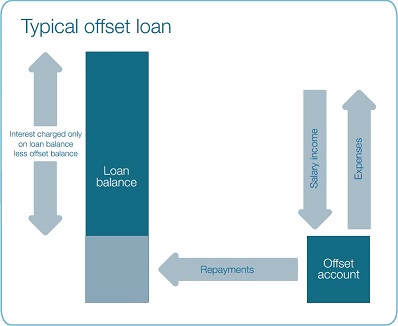 Preapproval
An indication from a lender that you're eligible to apply for a home loan up to a certain limit.
Principal
The outstanding loan amount on which interest is calculated.
Principal and Interest (P&I)
A loan in which both principal and interest are paid with each repayment during the term of the loan.
Redraw
A loan facility whereby you can make additional repayments and then access those extra funds if necessary.
Repayment
The act of paying back money previously borrowed from a lender.
Refinance
To replace or extend an existing loan with funds from the same lender or a different lender.
Related blog post: 5 ways refinancing your home loan can help you
Settlement
When the new owner finalises payment and assumes possession of land.
Split loan
A home loan arrangement where you can have multiple loan products, e.g. fixed and variable interest rates, at the same time
Stamp Duty
Calculated on a sliding scale based on the purchase price of the property. Significant concessions on transfer stamp duty may be available for First Home Buyers.
Valuation
A report required by the lender, detailing a professional opinion of property value.
Variable Interest Rate
An interest rate that varies during the term of the loan, in accordance with market forces.
Hopefully this helps clarifies some of those trickier terms for you, but if there are any others that you think we should include just let us know!