March 18, 2016
Shae Aiello
According to a recent survey from Mortgage Choice, a large portion of Australians have never changed or reviewed their financial institution, preferring to use one lender for all of their lending needs.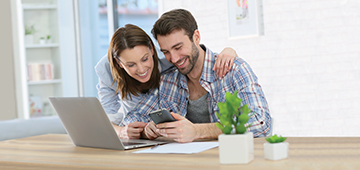 This insight is slightly concerning, given there are so many lenders in the market today, many of which may be able to offer borrowers a better deal or rate that is better suited to their individual needs.
While reviewing lenders takes time, it is a relatively easy process and if accurately assessed, can be very rewarding. Below are a few simple tips that all Australians can follow to ensure they partner with the right financial institution.
Step 1: Know what you want from a lender
Before choosing a lender to partner with, it is important to have a good idea of what you actually want from your financial lending institution.
If, say, your main priority is to grow your savings and make your money work harder, you may need to look for an institution that offers a great high interest savings account product. Alternatively, if you are a mortgage holder, you may find it more beneficial to partner with a lender that offers a sharp home loan package and interest rate.
Step 2: Do your research
Once you have identified what you want from your lender, meet with the team of home loan experts at Mortgage Choice in Joondalup. They will take the time to research which lender can successfully meet your needs and compare them to others in the market.
Did you know that as Mortgage Choice brokers, we get paid the same rate regardless of which home loan you choose from our wide choice of lenders? To get expert home loan advice at no cost to you, call Mortgage Choice in Joondalup on 9300 9322 or email joondalup@mortgagechoice.com.au.
Step 3: Read the fine print
Before committing to a lender, it is a good idea to read through the fine print thoroughly and make sure there aren't any hidden fees or charges. We can help you with that.
If you are signing up to a new savings account, check the fine print and see whether or not there are any fees and charges associated with that particular product. For example, some lenders require you to deposit a certain amount of money each month to avoid paying the account keeping fee.
Similarly, if you are looking to partner with a lender that offers free usage of any ATM in Australia, read the fine print and make sure there are no conditions on how much money you need to withdraw from the ATM each time you use it.
All in all, it is important for borrowers to review their financial relationships on a regular basis - rather than taking the easier 'set and forget' attitude. By being proactive when it comes to your finances, and reviewing your financial situation at least once a year or every time you make a significant financial decision, you can be sure you're always partnered with a lender that can best meet your needs.
For more information on reviewing your financial relationships, contact our team on 9300 9322 or joondalup@mortgagechoice.com.au.