Financial Planning
Financial advisor and planner team in Joondalup
Get expert financial advice
At Mortgage Choice in Joondalup, we often hear our customers asking for advice in terms of their financial future. Whether it is during your younger years purchasing your first home or whether you are heading towards retirement and are not sure if you have adequate funds, we can help with financial advice and planning.
Glen Usher and Bryan McGuinness are the experienced and knowledgeable Financial Advisers at Mortgage Choice in Joondalup. They want to help take care of you and work with you on achieving your financial and lifestyle goals.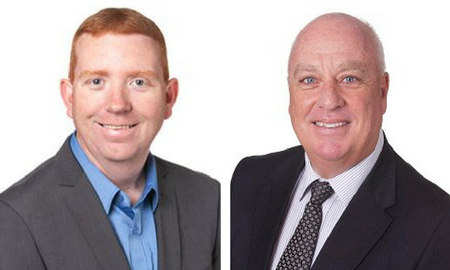 You can talk to our Financial Planners about:
Personal insurance
Nobody wants to think about insurance until they actually need it… but by then it could be too late. Glen and Bryan can review your current insurance strategy and determine whether it is appropriate, or if you are in need of further cover.
Investment planning and wealth creation
Our financial planners can help you identify personal goals you wish to achieve and understand how much risk you are comfortable with. They will then build a portfolio of investments that are best suited to your goals.
Superannuation and rollover advice
Super may be designed for retirement, but it's your money and you have complete control over it today. Glen and Bryan can help you discover super strategies to make sure you're making the most of this valuable resource.
Retirement planning
We all look forward to hanging up our work boots, and a quality lifestyle in retirement is possible with a bit of forward planning. Our financial advisers will look at strategies with you to make sure your nest egg lasts through retirement.
Cashflow coaching
Managing your cashflow is key to a successful financial plan. You'll need money to fund your goals, as well as a road map that sets out how you can build the savings you need. Glen and Bryan's services combine expert advice with a personal cashflow management and budgeting solution - Mortgage Choice MoneyTrack - to keep you on the right financial track.
Contact the trusted financial advisers at Mortgage Choice in Joondalup today on 9300 9322 or email joondalup@mortgagechoice.com.au. Get your first financial planning session paid for by us!