The Team at Mortgage Choice in Joondalup has been established since 1996. We have extensive knowledge of all types of loans. Our business is located across the road from Lakeside Shopping Centre. We are here to help you in so many different ways!
Mortgage Choice in Joondalup's home loan service looks after not only the Joondalup area, but all surrounding surburbs such as Wanneroo, Ocean Reef, Currambine, Mullaloo and surrounds and can come to your home if you prefer.
Call us on 9300 9322 or just fill in the contact us form on this page for professional home loan advice at no cost to you today.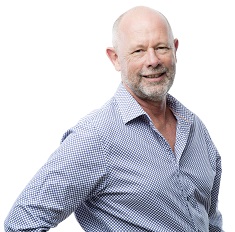 Russell Crook
Russell Crook has 30 years experience in Finance and Small Business. He has operated the Mortgage Choice Franchise in Joondalup since 1996 and is one of the longest established Franchisees in Australia.
The Mortgage Choice franchise in Joondalup has won numerous Mortgage Choice Business Excellence Awards and has been a finalist in its business category almost every year of operation. The Franchise has won State Franchisee of the Year award in 2000 and North West Metro Franchisee Business of the Year in 2001. These awards have been achieved through constant focus on customer service and putting the customer's needs first.
Russell's extensive small business property investment experience gives him a clear understanding of needs and requirements of small business operators and property investors and the required loan structures that maximize a client's position.
Russell can be contacted directly on 0419 839 070.
Tina Whittle
Tina has extensive experience working in customer service within the banking and finance, real estate and building sectors.
She joined the team at Mortgage Choice - Joondalup in April 2016 as Mortgage Broker Assistant and Office Manager.
Her main focus is to assist our brokers in taking care of our clients and all aspects of the loan process in an efficient and timely manner.
Tina's aim is to ensure the whole loan journey is a smooth and easy one, resulting in our clients being relaxed and confident they have made the right choice with their loan options.
It is a great asset to have Tina as part of the Mortgage Choice - Joondalup team.
Lindsey Currie
Lindsey has been the Client Care Manager at Mortgage Choice in Joondalup since 2011, but has been working in the finance industry since 2006.

Lindsey's role is to communicate with the lender and our clients from loan submission through to approval then to ensure that the settlement process runs as smoothly as possible.

She is a highly valued and experienced member of the Team at Mortgage Choice in Joondalup and our clients are always telling us how easy and stress free she makes the process for them!