When dealing with us, you can expect to receive professional, informative support at all times and a knowledgeable guide through the loan process to best position you to achieve a favourable result.

Our service will not stop once your loan has settled. We will keep you informed on the market with Monthly Newsletters and adhoc market updates. Call our team today on 0410 343 858 or 0410 345 246.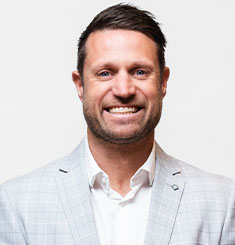 Ryan Ewart
Ryan brings with him years of corporate experience working across industries as diverse as pharmaceutical, retail, wholesale and finance, having worked with a variety of multinational corporate companies.
Ryan has considerable experience with Pharmacy finance and business sales and it is this background that has contributed to his success in finance broking and helping 100's of happy clients over the past 7 years.
Ryan is part owner in multiple Mortgage Choice franchises and has helped clients all over Australia.
Call: 0410 343 858
Email: ryan.ewart@mortgagechoice.com.au
Elizabeth Polson
Elizabeth has always been passionate about all things real estate. She comes from an interior design background specialising in kitchen and bathroom design along with space planning and landscape design. It was on her "investing in real estate for retirement" journey that she discovered the importance of the right finance as well as the right investment that introduced her to the Mortgage Broking business. The time also coincided with her children starting their search for property, and getting very poor loan and finance advice.
Now her passion has moved to making sure anyone looking for finance out there, whether it be for your first home, building an investment portfolio, or simply consolidating some debt, renovating or upgrading, gets really good advice and a great range of choices of loans and products to suit them. She can assist with showing you how to compare your options, and then manage the whole process from application to settlement.
Its important to note too, she then stays in touch with updates on market news and home loan health checks down the track to ensure you will always be on top of your loan and options.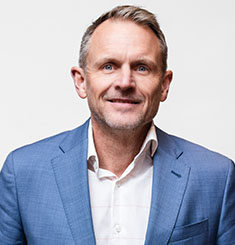 Nathan Newham
Nathan began his career as a corporate project manager and as a result, gained considerable experience understanding a client's needs and desires and working hard to turn those dreams into reality. In 2001 a desire to utilise his key skills and work for himself, lead him to purchase a Mortgage Choice franchise. Further professional study and learning the intricacies of financial services and the 'tricks of the trade' has ensured that Nathan is in the very best position to utilise those key learning's to the absolute benefit of his clients.
With over 12 years experience, Nathan has helped hundreds of people fulfill their dreams, with most referring their friends and family members, testament to his professionalism, supportive and friendly business style.
Call: 0410 345 246
Email: nathan.newham@mortgagechoice.com.au