We've been helping families, couples and individuals through their home loans journeys for over 15 years.
Our years of local property knowledge of Petersham, Dulwich Hill, Marrickville and throughout the Inner West area mean that we can provide you with expert local advice as well as access to our years of financial knowledge.
We will focus on saving you the hassle of lender shopping and provide you with all the information, clearly explained, to help you choose the right home loan with absolute confidence.
We are always here to help, talk to us today and let us find the right home loan for you.
Sally Boswell
Hi I'm Sally and I'm your local mortgage broker for the Inner west area. I've been an Inner West local now for over 25 years which means I know the ins and outs of every suburb! Because of this, I strive to give you both my local knowledge and financial knowledge to help you make an educated decision that's right for you.
I've been writing loans for families, investors, refinancers and people like you since 2004. I've worked closely with the financial industry throughout my life in marketing, an accounting firm and of course Mortgage Choice!
As a professional Mortgage Broker and a member of the MFAA,I love helping people acheive their dreams whether it's buying their first family home, buying their 10th investment propery or everything in between. In 2014 I was honoured to receive the Mortgage Choice 'NSW Rising Star' award and I will continue to always put your needs first and find the right home loan for you.
Helping people purchase their dream homes in the Inner West is what I love.
Give me a call today on 0468 604 884 or email sally.boswell@mortgagechoice.com.au to get started on your dreams!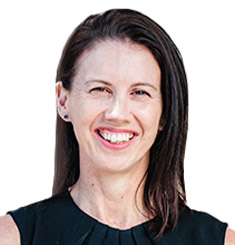 Monica C Mort
As our Administration guru, Monica loves helping our clients and makes them her number one priority. In essence, she make the paperwork easy for you, checking in and keeping you updated on the progress of your loan, and following things up where needed to speed up the process for you.
Monica's background working with her own family business and in administration roles means she keeps us organised in a busy role, and always provides service with a smile to our clients