Mortgage Brokers & Financial Planning experts | Mornington Peninsula & Mount Eliza
When it comes to home loans, our priority is you! We want to find the right home loan to fit with your financial future. With hundreds of loans available with great rates & features - Mortgage Choice in Mornington can find one to fit you.
Office 03 5973 4011
Fax 03 5973 6990
Open Hours
Monday - Friday: 9:00am - 5:00pm
After hours by appointment
Address
Shop 7, 216 Main Street
MORNINGTON,

VIC

3931



Latest
home loan

interest rates
We'll find the right home loan to fit your future.
When it comes to home loans, our priority is you. We'll find you the right loan that's going to fit with your life and budget well into the future.
We know how important it is to find a home loan that's got the right features, like an offset account and a low rate. Everyone is different, so it's important to have the advantage of choice with your home loan.
That's why we have over 20 quality lenders on our panel and hundreds of home loans available, so we can help everyone find the right loan for them - no matter what you're after. Our panel has the big banks and a range of smaller boutique lenders, so we can find something to fit you.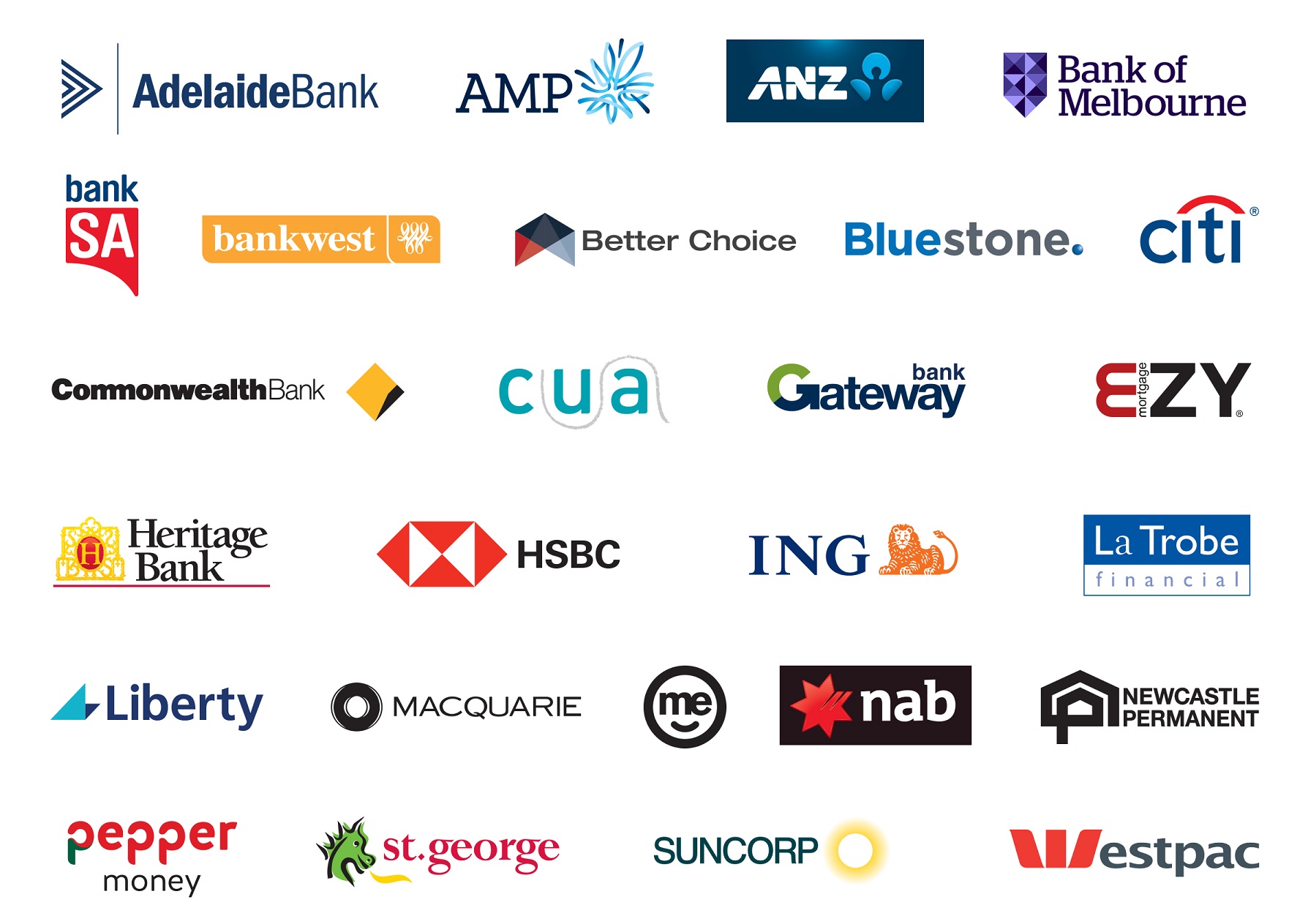 "A wonderful experience that put my faith back in brokers. Thanks heaps Mortgage Choice Mornington Peninsula!" [B Di Pasquale, Bittern]
Why do people choose Mortgage Choice Mornington Peninsula?
Our priority is you
Everything we do at Mortgage Choice Mornington is based around making sure we're doing the best for you. From finding the right home loan from our hundreds of loan options, through to advocating on your behalf with the banks (so you don't have to), we work toward ensuring you get the very best outcome with your finances.
We save you time & money
There are thousands of home loan products on the market, and over 100 potential lenders (trust us, the lender you choose is important too!)
This means that to make sure you really get the best deal and aren't paying more than you should be - you have do a lot of shopping around. The good news is that with our team in Mornington & Mount Eliza, you don't have to.
Our unique software and passionate team will do all the research for you, comparing hundreds of loans until the right one has been found for you.
Not only that, we'll complete all the paperwork & follow up with the bank for you - so instead of spending time on the phone chasing your loan application, you can spend that time on other things.
We are paid the same no matter the loan you choose
Our home loan service is no cost to you - our client - which means you get a whole team working for you, for free! But, a free home loan service is pretty common. So what makes Mortgage Choice different? and how does it help you?
Our paid the same philosophy is unique in the market. It means that we're paid the same commission, regardless of the home loan you choose from our wide choice of lenders. It means we're focused only on what's best for you, and not for us!
It's something we are very proud of and it reflects what we believe - transparent and honest home loan advice for everyone!
We're in it for the long run
Our service extends far beyond settlement! We want you to thrive financially in the long run - so we'll let you know when it's time to review and perhaps refinance your home loan to a lower rate or better features.
Our team in Mornington Peninsula will also keep you updated on the latest changes and updates from the finance industry - to make sure you're making the most of your money.
We look at more than home loans
We know that your finances don't start and end with your home loan. That's why we offer a wide range of financial services, so you can rely on us for more than great home loan advice.
We believe in your overall financial health so much that we have a financial planning team in Mornington & Mount Eliza, to help our clients navigate their overall finances - building wealth for the future - and making sure they're protected along the way.
We're ready to help you
Sally, Mark and the rest of the team at Mortgage Choice Mornington are ready to help you get started on your home loan or financial plan.
We are mobile and can come out to see you at your work or home. If you would prefer to come into our office, we are conveniently located in the heart of Mornington at 216 Main Street.
Call us today to discuss your home loan or financial planning needs on 03 5973 4011 or click on Contact Us at the top of the page.
Our team services the areas of Mornington, Mount Eliza, Mount Martha, Macrae, Safety Beach, Rye, Rosebud, Red Hill, Balnarring, Somers, Hastings, Baxter, Somerville, Pearcedale, Tyabb, and other locations on the Mornington Peninsula.
Mortgage Choice in the Mornington Peninsula can help with:
Home loans

Investment loans

Refinancing

First home loans

Bridging loans

Car loans

Personal loans

Business finance

Equipment loans

Financial Planning

Insurance

Budgeting & Saving

and more!
Sally & Mark are ready to help!
We can't wait to help you with your next home loan, investment loan or any other finance questions you have! Call us today on 03 5973 4011 to get started.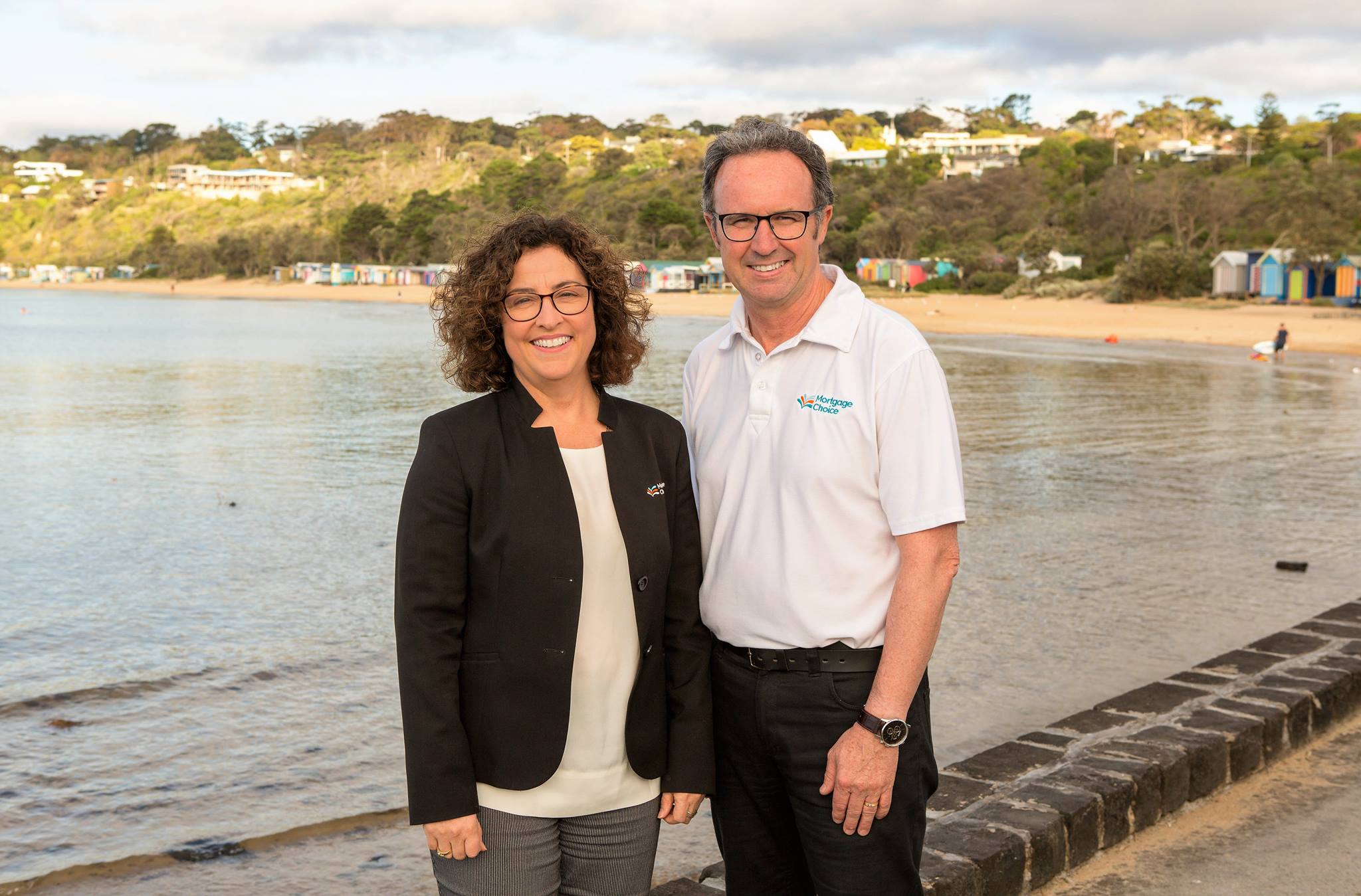 "A wonderful experience that put my faith back in brokers. Thanks heaps."
B Di Pasquale - Refinancer
Bittern, VIC
"Don't change anything you do. You are very good at what you do.
Keep up the good work, your advice and professionalism are fantastic."
D German - Refinancer
Mount Eliza, VIC
"The service I received was fantastic and very reassuring that I was dealing with the right person for my requirement."
M Henrick - Refinancer
Safety Beach, VIC
"Sally was a friendly and trustworthy face in an otherwise daunting time for us first home buyers. No question was too silly and Sally did her best to inform us to the best of her abilities. Sally was the key to help us sleep at night."
K Noble - First Home Buyer
Mornington, VIC
Step-by-step

guide to home ownership

There are many steps involved in purchasing a property which can vary between residential and investment properties. This guide explains each step in order as well as what is involved at every stage of the purchasing process.
Help me
calculate