Testimonials
Client Reviews for the Mortgage Broker Mornington team
When it comes to home loans, our priority is you! That's why it's great to hear from our happy clients on the support we gave them during and after their home loan journey. When you're ready to get started, call our Mortgage Broker Mornington team on 03 5973 4011.
---
I would highly recommend Mark Douglas at Mortgage Choice Mornington. Mark was extremely professional and helpful and it was a stress free process. I can't thank Mark enough and highly recommend going through Mark as a Broker than directly to a Bank. Thanks again!




---
Recently purchased my first home with my partner and Sally was so helping in the whole process, from explaining anything we didn't understand to updating us on any and all progress or changes! We will definitely be using her and Mark for any loans in our future! Thanks for all your hard work both of you!




---
Thank you to the amazing team at Mortgage Choice Mornington! We could not be more grateful for the exceptional service that has been instrumental in our success.




---
I recently embarked on purchasing a property for the first time and I cannot express how happy I was with Mark's assistance throughout this process. The communication, commitment, professionalism and due-diligence from Mark is highly recommended. I believe that because of Mark's transparent communication and the ability to keep momentum going, purchasing my home has actually been one of the most easiest and smoothest venture I have ever embarked on.

If any first home buyer's are looking for a fantastic team to assist them in a potential nerve-racking experience, then the team from Mortgage Choice Mornington may be best suited for your purchasing needs and journey. Mark is extremely efficient in the step-by-step processes of purchasing a home and is also very flexible in the wants and considerations of his clients.




---
Incredible experience! As a first home buyer, it's an unknowing time of where to even start. Sally from Mortgage Choice in Mornington took me through each step of the way, from our first conversation to SOLD! Sally was professional, made the process seamless and answered every question I had. I would not have been able to do any of this without her! I can not recommend her enough.




---
Highly recommend! Sally from Mortgage Choice Mornington helped my partner and I with our home loan to purchase our first home. She is amazing and so helpful, and took us through the whole process step by step. As first home buyers we had a never ending list of questions for Sally and she answered them straight away. Thank you again to Sally and the team, you guys are the best!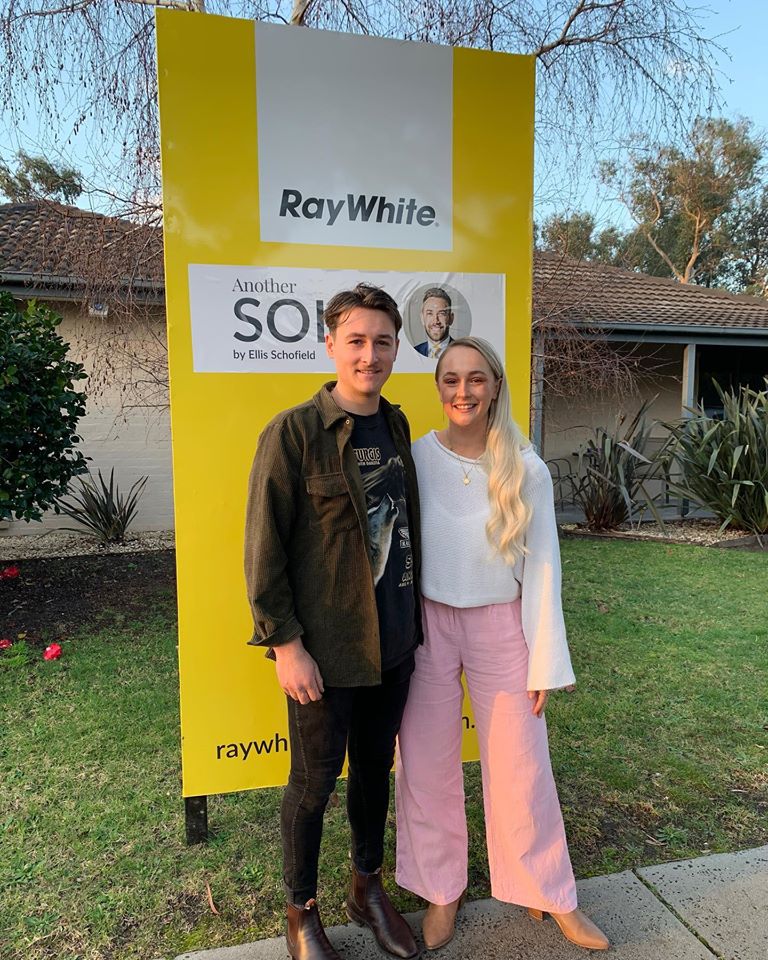 ---
Cannot recommend Sally and the team at Mortgage Choice Mornington enough! As a first home buyer with no experience whatsoever, the team at Mortgage Choice Mornington always took the time to answer my barrage of questions at every step of the way.

Everyone was always incredibly lovely to talk to and their expertise and professionalism was totally unwavering. They were able to secure me by far the best deal on a home loan I was able to find, and I honestly don't know what I would have done without all their help! Big thank you to Sally and the team, could not recommend them enough!




---
Excellent service, professional and super efficient.




---
Highly recommend! A big thank you to Mark! He kept us informed throughout the whole process and was able to answer any questions we had. Our experiences with Mark have always been stress free and everything has ran smoothly thanks to his knowledge and expertise.



---
I had an awesome, hassle free experience with Sally Watson. She is very helpful even on weekends or after office hours she replies to your emails and gets everything sorted out very quickly. My case was a very hard one because of our financial shortcomings and our bank statements were less than perfect but Sally still found a way for us to get through with our loan application. Even me and my wife were not expecting that we will be approved. Great help for everybody, Highly recommended.




---
Sally Watson was outstanding throughout the entire process - very patiently explaining (& repeating!) steps of the process & our responsibilities as well as being flexible with times to meet & sign documents and was super diligent behind the scenes. We had a few complications and hiccups with changing processes & systems but Sally was across everything, every step of the way and at was pro-active in communication the progress of the application throughout.

Our previous house purchase was a disaster costing us thousands of $'s & angst with delays in settlement thanks to a mortgage adviser being disorganised & hands off - what a different experience! Cannot thank Sally enough for a smooth process & extremely professional service from start to finish.




---
Highly recommended. Sally was an absolute pleasure to deal with in regard to my mortgage. She talked me through everything, answered my million questions and was very knowledgeable about various options and products specific to my needs. Thank you for a wonderful experience that would otherwise be daunting.




---
A wonderful experience that put my faith back in brokers. Thanks heaps.



---
Don't change anything you do. You are very good at what you do.
Keep up the good work, your advice and professionalism are fantastic.



---
The service I received was fantastic and very reassuring that I was dealing with the right person for my requirement.



---
I'd like to congratulate Mark and Sally for the incredibly easy and hospitable service they provided me in attaining my home loan. They made the process of application through to loan approval non-stressful which was greatly appreciated, as I was buying the property by myself and haven't had a myriad of experience with loan applications!

I strongly recommend Mark and Sally and the services they provide.



---
Sally provided us with a home loan health check and was able to increase our home loan discount from the standard package discount of 0.8% to 1.34% which will save us $$$. Thank you, Tasha



---
Sally was a friendly and trustworthy face in an otherwise daunting time for us first home buyers. No question was too silly and Sally did her best to inform us to the best of her abilities. Sally was the key to help us sleep at night.