Testimonials
Testimonials from our customers | Mortgage Broker Parramatta
Hear what our clients are saying about Mortgage Choice Parramatta and the service we provide.
---
As a first home buyer my partner & i had no clue on the steps or requirements and we didn't understand a lot of it. Sam made the process so easy for us. He explained each step in a way that we could understand & made sure we were on the same page throughout. He was extremely informative, dedicated & he helped us achieve a goal we never thought possible. My partner and i came out with our dream house, and feeling like home loan experts ourselves. After having dealt with Sam & mortgage choice, he will be our first contact and go to should additional services be required in future! HIGHLY RECOMMEND!!!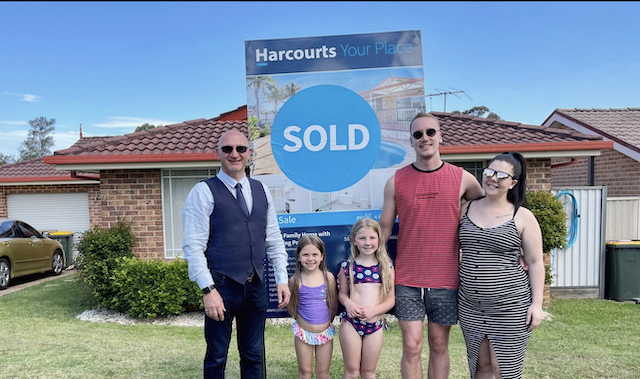 ---
As a first home buyer the thought of purchasing our first property seemed very stressful and out of reach, when we contacted Sam he was very professional and ran us through the whole process, he very accomodating to our needs and was there every step of the way and beyond exceeded our expectations and made the process feel less stressful, I would 100% recommend Sam.



---
I used Sam El-Khouri's expertise for an investment property purchase which I though was a simple purchase however the legal requirements of the loan were more involved than realised. Sam was patient even when I was loosing my mind, he was calm under pressure and even helped with the delivery of documents at the 11th hour to ensure the settlement went through as planned. I appreciate his explanations of the issues I faced, his confidence in explaining the numbers and his transparency of the different options throughout the process. I will not hesitate to contact Sam for a review of the loan when the time comes in a few years. I did find the Mortgage Choice 'system' a little onerous in the beginning of the process, however I can say, at the end of the process that I can see it was necessary and now gives me confidence that the loan I have is the correct one for me so it is worth the frustration.



---
Sam is a very delightful professional person. Sam made the whole loan process smooth and easy.



---
It was a pleasure working with Mortgage Choice employee Sam El Khouri. Sam's knowledge of the lending industry was critical in closing our existing home loan and transitioning to our new lender. We had plenty of questions before and after working hours, and Sam always addressed our concerns. Mortgage Choice Merrylands will be our first contact should additional services are required. Great Service A++



---
This is my second review of Sam. This time for his assistance and service provided to refinance our mortgage. Due to the lowest interest rate at the moment, we decided to go for refinance. As Sam helped us to get our first loan, we decided to go with him again for a refi. He was helpful and transparent throughout the process. We are now saving hundreds of dollars on our new mortgage. Thanks Sam.



---
Sam was fantastic & professional , he achieved our goals to get our first home .. cannot thank him enough .. Saverio & Ernesta



---
Great helped from Sam in refinancing our home loan and getting us a new loan. Approachable person, professional and knowledgeable with the current finance. Highly recommended!



---
What started as a simple and broad 'financial concept' regarding Home Refinance grouped with a need for new car, became an insightful experience with a very profitable outcome. Thank you Sam for your handling and professionalism from start to finish. Brilliant. A & J Fitzhenry - Kellyville



---
Sam enabled us to feel very comfortable and confident in purchasing our first home. He is the definition of an expert - breaking down every process to help us understand and was always there whenever we needed assistance. We will be eternally grateful for him making our dream come true.



---
I have recently dealt with Sam El Khouri from Mortgage Choice and have found him to be a complete gentleman .. Sam offered me great advice and was extremely patient and responsive to my many queries .. I cannot speak highly enough of Sam's professionalism.. He kept in regular contact with me to keep me updated and informed of progress made in regards to my situation .. I would not hesitate to highly recommend Sam El Khouri to all family and friends .. A big thank you Sam..



---
As a first home buyer Sam was extremely helpful and went above and beyond showing my family and I all options to ensure we made an informed decision. Extremely happy with his information and service provided. Highly recommend giving him a call.



---
We came to Sam and Mortgage Choice with 0 experience in buying a property. Sam had a great deal of knowledge in helping us navigate our finances and helping us step by step through the process. He catered to what we wanted and didn't pressure us into going one way or another. Sam is honest and trustworthy and always acted in our best interest. We enjoyed working with him and would recommend him to anyone looking for help to find the right home loan for them.



---
Hi,

I am writing to share our positive experience with Sam.

We were looking to buy our first home and like any first home buyer, we were anxious and didn't know how to go about it. To be honest, we went to the other broking firm, before Mortgage choice. Other firm calculated our borrowing power and amount came really low. They didnt even try to suggest the ways to boost my borrowing power. After that, we decided to put off our ambition to buy a house for a year so to save for deposit. Later thought to get it touch Mortgage choice for a second opinion, and then came Sam.

He patiently listened and understood our financial situation. There were many impediments to get the loan-

1. I am the sole bread winner with 2 dependents, which pushed the HEM higher.
2. I was in the probation
3. Due to Covid-19, I wanted to go for the low deposit loan and keep some money handy in the bank for emergencies
4. Liabilities - Car loan and credit card

Sam suggested to pay off my car loan and cancel the credit card to improve our borrowing power. Then he modelled the various scenarios on the system to check which banks can entertain my application. Not only that, he reached out to LMI providers to check if they would approve my application.

After a month, we found a property and went ahead with our mortgage application. Needless to say, after a month long prep work and clearing other debts, the application was approved. Yay!

He is still helping us to get the settlement sorted with Bank's solicitors.

We are impressed with Sam' professionalism and transparency throughout the process. And, above all he knows how to delight the customers.

We highly recommend Sam and have no doubt we will avail his service again in future.

Thanks,
Dharmesh & Tejal