We are always here to help, talk to us today and let us find a suitable home loan for you.
Kena Taupau
It's been a great experience working as a Mortgage Administrator and being part of the Mortgage Choice team.
My main role is co-ordinating & monitoring the status of our customers loan applications from submission to settlement by liaising between the customer, the lender and any relevant third parties.
"I leave no stones unturned to ensure a smooth flow from lodgement to settlement of loan application and minimal distruption to our customers already busy schedules."
I've been in the financial services industry for more than 10 years, starting from handling mortgage document executions to underwriting deposit bonds. Our friendly team provides quality services to our customers by listening and communicating well with them as their needs are the main priorities, an eye for details and being very efficient.
Please feel free to contact our office (0432 859 592) for a confidential, obligation free chat to discuss your options.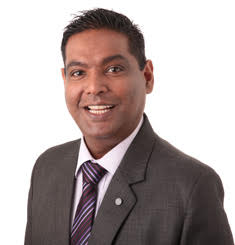 Sanjay Singh
I truly believe in spreading happiness. Getting a successful outcome and seeing the smiling faces of my clients makes me feel I have achieved my goal!
Sanjay is a Finance and Accounting professional with over 20 years' experience in Finance, Accounting and Banking Services. With a Masters degree and CPA qualification, Sanjay always have a very professional and ethical approach to his work and responsibilities. Coming from a corporate environment, Sanjay had the opportunity to work with senior business executives and also managing finance staff honing his business, leadership and negotiation skills.
"Running my own business has always been a passion for me and getting into Mortgage Choice gave me this opportunity. It has also given me the opportunity to work with people and help them with their financing needs. I genuinely believe in helping people and I count myself to be blessed and fortunate in doing something I really love"
Sanjay has a young and growing family and always manages to find time from his busy schedules and appointments to spend quality time with his family.