Mortgage Brokers in Chatswood - Lending specialists for Sydney's North Shore
SUPERIOR SERVICE
PROFESSIONAL ADVICE
GREAT PRODUCTS & RATES
Chatswood
5.0 (35+ total reviews)
Aggregated from:






Call Us
Office - 0430 036 669
Open Hours

Monday - Friday: 9:00am - 5:00pm


After hours by appointment
Address
Level 20, Tower A, The Zenith, 821 Pacific Highway
CHATSWOOD,

NSW

2067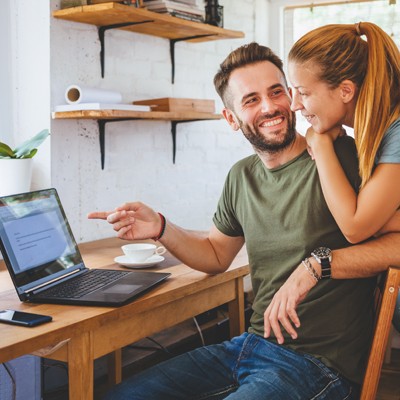 Latest home loan interest rates
Professional Mortgage Advisors
We take pride in saving you time and helping you achieve your financial goals. Whether you're buying your first home, refinancing or want to invest and grow a property portfolio, we want to earn the opportunity to be your first choice for financial solutions.
There's a plethora of lenders and loan products in the market, it makes sense to seek the help of a professional mortgage broker that takes the time to understand your needs, and guide you through the process, showing you different products to match your lifestyle and financial situation.
The right loan for you
Mortgage Choice don't charge you to arrange your home loan. We are paid by the lenders once your loan is funded.
Complete solutions
Our full service approach to mortgage broking means that you benefit by having access to Mortgage Choice Financial Planning to review your risk protection and help you grow your wealth. We also provide:
Commercial & Equipment Loans
Motor Vehicle Loans & Buying Services
Home, Car & Income Protection Insurance
Personal Loans & Credit cards
Why wait?
Save your valuable time and take the stress out of securing the finance for your property, call the Mortgage Choice team with over 12 years experience for an appointment, or visit our office in The Zenith.
We are your local experts in Gordon, Killara, Lindfield, Roseville & Roseville Chase, Castle Cove, Willoughby, Middle Cove, Castlecrag, Chatswood, Lane Cove, Riverview, Northwood, Longueville, Linley Point, Artarmon, Northbridge, Naremburn, Wollstonecraft, St Leonards, Crows Nest, Greenwich
Client reviews
Recently I just refinanced with Westpac. I moved away from NAB because they are hard to work with, plus their rates are much higher than Westpac. Anything to do with home loans is a very stressful process. But Saurabh made the whole process seamless. He holds a comprehensive knowledge regarding the whole home loan system across all banks. He was extremely helpful from start to finish. He provided d... read more
Top bloke and personalised care and solution. Thank you Saurabh.
Saurabh was very helpful in our quest to pin down the right mortgage provider and product for our first home purchase in 2023. He was professional in his approach, demonstrated excellent market and product understanding and was able to present us with the options most relevant to our specific needs. He possesses excellent communication skills and was patient and approachable throughout the entire p... read more
Saurabh did a great job researching the most suitable refinance options for my home loan for me and explained patiently all the questions i had around the options he presented. Once we decided on a bank and product he was really quick to get settlement done and was also supportive when i had questions on how to close my old loan account. I can only recommend him to anyone looking for a suitable home loan product.
I cannot recommend a better broker than Saurabh Dwivedi. Extremely professional and looks out for your best interests. Really understands the industry and made this a seamless process. Thank you Saurabh.
Saurabh went absolutely above and beyond to help us purchase our dream home. He was responsive to all our requests and offered assistance the entire way. Absolutely recommend Thanks for all your help, Saurabh
I'm using a family member's account to post my review about Saurabh. Saurabh is an excellent mortgage broker by any standard. He is light years ahead of many other brokers that I have worked with in the past, and I am so delighted that I got to meet Saurabh. He will definitely be my go to from now on. Very efficient, clear, concise, very responsive and has your best interests in heart. In my experi... read more
I highly recommend Saurabh Dwivedi from Mortgage Choice. Saurabh helped us in buying a property and he is very well organised, knowledgable and guided us through the entire process very professionally. His expertise is invaluable.
Saurabh was very knowledgeable and guided us throught out the home loan process right from application to settlement. He is very efficient and follows up to ensure timely action. It was a great to be associated with Saurabh for our first home loan experience.
Fantastic service... would highly recommend Mortgage Choice Chatswood. Saurabh provided me with quality options for refinancing my mortgage. He has a wealth of experience and knowledge in this area. I am a returning customer and felt very comfortable with Saurabh to guide me through the process and professional follow up.
First home buyer's guide
Purchasing your first property can be an overwhelming process and there may be steps you are unsure or unaware aware of. This guide will walk you through all of the steps involved in the buying process.