August 12, 2015
Rebecca Crommelin
Buying off the plan involves entering into a contract to purchase a property before the construction is complete, or before building work has even started.
Buying off the plan can offer you a chance to lock in a price now, while you work on saving additional funds during the construction of your new home.
There also may be savings on stamp duty as duty is levied on the value of the property at the time of purchase, and this is often less than the value of the finished construction.
For property investors, an off the plan purchase can provide additional tax savings as depreciation claims on new buildings are usually more generous than for existing dwellings.
An off the plan purchase can also be advantageous where First Home Owner Grants are given for the purchase of a newly constructed property.
However, along with the benefits of buying off the plan, there can be potential disadvantages. The finished property may be different to what you expected; and property values can rise - and fall - while your home is being built.
Here are my 5 tips that can help you with the off the plan buying process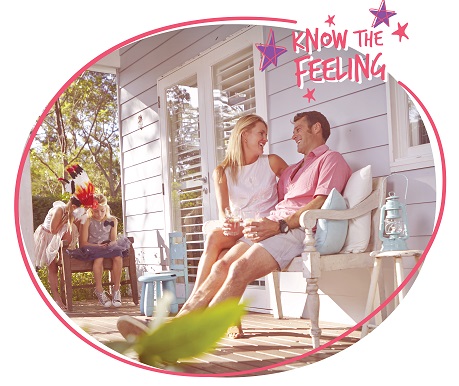 Tip 1: Do your research
Before you sign a contract of sale, it's vital that you research the proposed property and its developer. Check out finished projects by the same builder, and make sure you know how your property will differ from the display suite. It's also important to understand exactly what the sale contract includes, such as fixtures and fittings, and ask about ongoing costs like strata levies to ensure they are affordable. I would also advise that you research similar prices and rental returns on properties in the area to ensure the property has been fairly priced.
Tip 2: Lock in a good solicitor or conveyancer
Contracts for off the plan purchases can have a variety of clauses that aren't normally in contracts for existing dwellings. These clauses could allow for the developer to change aspects of the home design or the completion date, or even the final sale price.
It is vital to engage the services of a solicitor to review the contract and make sure you are aware of any issues that could affect your property and the timing of any payments. Here are some things to keep an eye on:
Sunset clauses: These can work for your benefit or the developer's benefit, but essentially a sunset date, is the date by which, if the home has not been built, you and/or the developer can pull out of the contract.
Changes to original designs: changes from designs including the area of your rooms, brand or quality of fittings and the size of your car spot.
Timings for finance and settlement: once building is complete, make sure you have enough time to organise your finance with your lender. I can give you estimates on how long this takes for each lender on our panel.
Tip 3: Know your deposit requirements
Purchasing a property off the plan usually requires a 10% deposit. Some developers will ask for a bank guarantee, however others will allow you to use a deposit bond or cash deposit.
I can help you organise your deposit and manage the payment process for you. I can also liaise with your solicitor so that you are ready for the agreed settlement date.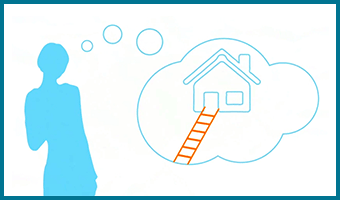 Tip 4: Obtain loan pre-approval
This will give you peace-of-mind that your loan will be ready when settlement rolls around. As your mortgage broker, I can calculate your borrowing capacity and search through 100's of home loans to find the one that's right for you.
Once you've selected your preferred lender and loan, I'll do all the legwork for you to arrange your loan pre-approval.
Tip 5: Finalise your loan
Six weeks before your settlement date, I'll prepare and lodge a full home loan application, to help you move to unconditional loan approval.
Your lender will need to value the property, and in some cases this valuation may fall short. When this occurs, you have 3 options.
You can show your lender that you have sufficient funds to cover this shortfall and allow them to lend you the remainder.
You can ask your mortgage broker to compare valuations with other lenders to see if there is potential for a higher valuation with another lender.
Finally, you can use equity from another property you own, or ask a family member to act as guarantor on your home loan by using the equity they have in their property.
Once you've signed and returned the loan documents to the lender, I will liaise with your lender and solicitor to arrange settlement. From this point, you can start celebrating the completion of your new home or investment property!
For further advice with buying off the plan, or other property and loan matters, please don't hesistate to give me a call at Mortgage Choice in Blackwood & Mitcham on (08) 8178 0700.
Charlotte Gray, Loans Consultant
charlotte.gray@mortgagechoice.com.au
Learn more about how I can help you achieve your goals
Find out how we can help secure your financial future
Click here to watch our latest property & home loan video tips