May 10, 2016
Rebecca Crommelin
Just under 50% of Australians were loyal to their bank and had not re-assessed their current situation according to Mortgage Choice's Money Survey.
While there is nothing wrong with being loyal to the one banking institution, it is important for Australians to make sure the lender they choose is still meeting all their needs and keeping up with rate changes. Many Australians stick with their current bank, and never do a review of their home loan to see if they could be getting a better deal - employing a 'set and forget' mentality.
As a nation that thrives on property ownership and investment, there are a significant number of Aussies who are not taking advantage of a lower rate or improved loan features that could be found with another lender.
There are a few simple ways to give your finances and financial institutions a 'health check' to ensure they are still meeting your needs:
1. Do you know your home loan's interest rate?
You could be paying too much! With rates at 50 year lows, now is the perfect time to have a review done of your current loan.
A home loan health check could reveal another option that is a better fit for your current needs. Of course, you will need to weigh up the cost versus benefit of switching lenders and/or loan products. At Mortgage Choice in Blackwood, we will provide a free home loan health check, by comparing your home loan with hundreds on the market to see if there is a better deal out there for you.
Even if you have only had your home loan for a couple of years, you could be missing out on some potential savings that our simple home loan review could provide.
2. Just received a pay rise or bonus?
Check whether your home loan has an offset account or redraw facility, as adding a lump sum contribution to your loan could help to significantly reduce the interest owed and loan term.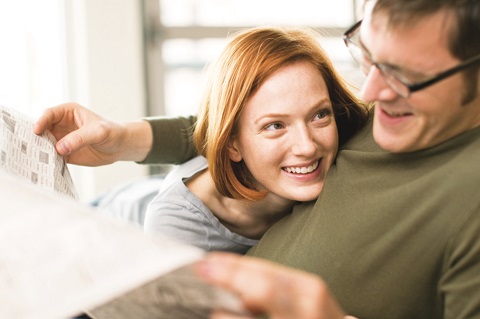 3. Recently moved from a single income to a double income?
You may choose to use your second income to repay your home loan sooner and/or build up equity to upsize or buy an investment property. Using an offset account could allow you to add any extra income to the account, reducing the overall interest charged on the loan.
4. Looking to grow your family?
Switching to an interest-only loan could lower your loan repayments for a set period of time allowing you to use your funds elsewhere. While these loans offer many of the same features as principal and interest loans with the benefit of lower monthly repayments, it is important to carefully consider the cost versus benefit of switching.
5. Do you have plans to upsize or downsize?
There are a number of options available for those looking to move to a different dwelling. A home loan health check will allow you to determine whether there is a better loan option available to meet your changing needs.
To book a Free Home Loan Health Check with our team at Mortgage Choice in Blackwood, give us a call today on (08) 8178 0700.
Charlotte Gray,
charlotte.gray@mortgagechoice.com.au
Learn more about how we can help you reach your finance & property goals
Meet our team of home loan experts