February 19, 2016
Rebecca Crommelin
Many first home buyers are unaware that there are a few ways you can purchase your dream home.
Other than simply just saving enough money for the home loan deposit and other fees, there are a few other ways you can get into the property market.
Consider co-ownership
Sharing property ownership between two or more people, such as a family member, friend or a de-facto partner, can be a good option for many first home buyers. By sharing property ownership it allows for both parties to pool their resources together to pay a deposit, maximise your borrowing power and sharing the property buying and management costs. However, it's vital to seek legal advice if you are considering this approach.
In some cases, first home buyers may have the option of having their parent or parents acting as the loan guarantor for their first home. This involves having the guarantor agree to letting the home buyer's mortgage be secured against the equity in their property.
Having a guarantor can be a great option for many first home buyers, as it can help increase your borrowing power, help you avoid having to pay lenders' mortgage insurance and bridge the deposit and upfront expenses gap.
However, if you are considering being a guarantor for a home loan, it's important to seek independent legal and financial advice before undertaking the role of guarantor. In fact, most banks and lenders will insist on this advice, before they will accept a guarantee.
Take a look at some of the other ways you can help your child into to the property market here.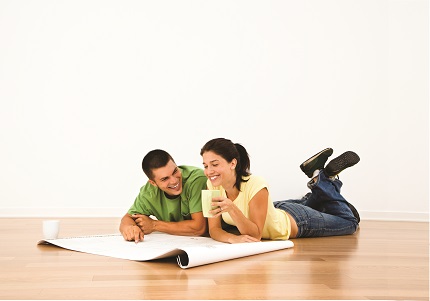 Reap the benefits of Government assistance
There are several forms of Government assistance available for first home buyers, such as the commonly known First Home Owner Grant (FHOG). However, there are several factors which will determine whether you are eligible to receive the First Home Owner Grant and/or other Government assistance.
The FHOG is a one-off grant payable to eligible first home buyers on the purchase or construction of a new home. Recent changes introduced the abolishment of the FHOG towards the purchase of established homes.
In South Australia, first home buyers may be eligible for the First Home Owner Grant up to $15,000 for new properties under the value of $575,000. However, there are varying amounts of FHOG available - so it's a great idea to speak to us at Mortgage Choice in Blackwood & Mitcham on (08) 8178 0700, to discuss your eligibility and situation.
For more information on the First Home Owner Grant, other concessions and exemptions in South Australia, visit the Office of State Revenue website or give us a call at Mortgage Choice in Blackwood on (08) 8178 0700.
At Mortgage Choice in Blackwood, we will let you know whether you are eligible for the FHOG or other concessions, and provide you with the latest information about grants, stamp duty concessions and exemptions. Our team of mortgage brokers will also handle all the First Home Owner Grant paperwork for you.
Charlotte Gray, Your Local Home Loan Specialist
charlotte.gray@mortgagechoice.com.au
Learn more about how our services can help you
Need an expert? Meet our partners
*Note: This information is a guide only. Please speak to us for all up-to-date information on grants, exemptions and stamp duty concessions in your state or territory.