July 01, 2015
Rebecca Crommelin
If your children are looking to purchase their own home, you may be in a position where you want to help them do so. As a parent, when helping your children out with their first home purchase, there are a few things you need to know.
Below is a short guide to help you understand how to best help your children into the property market...
Lending money for a home purchase
Lending the money to your child for their home purchase may seem like a sensible solution when they have been unable to save up the deposit payment on their own, but it's important to be aware of the risks associated with this.
Lending a family member money can always potentially create conflicts. For example, your child may feel pressured and uncomfortable interacting with you after accepting the loan, and you could find yourself in an uncomfortable situation if child can't repay the loan.
Lending money to a family member also leads to complex tax implications. As you'll need to charge interest on the loan to avoid it being classified as a gift, and the interest rate charged must be in line with current federal rates.
While lending can still be a possibility for you to explore, deciding whether this option will work for you and your child will depend on your individual situation. If you feel your child will make repaying the loan a priority, this option may work for you. Just make sure you consult with an accountant to comply with any tax regulations.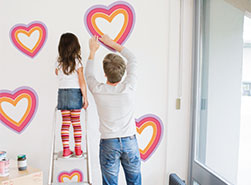 Gifting money for a home purchase
If your financial situation allows you to do so, you may wish to simply give the money for the home purchase to your child as a gift. However it's important to note that once it has been given as a gift, you won't have the legal right to dictate how the money is actually spent.
Investing while helping your children
If you've considered property investment, you can achieve your investment goals while helping your children. You have the option to purchase a property and hold it in your name while allowing your child to live there for free or for an agreed boarding fee. However, it's important that your child understands the arrangement, you don't want your child to be under the impression that they are the owner of the property.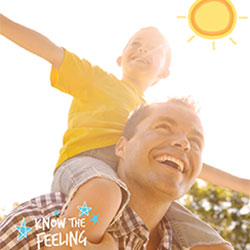 Going guarantor
Of course, not every parent has a large amount of money available to help their child with their home deposit. Luckily, there is another option to help your child with their home purchase without having to actually provide them with the cash.
Today, many lenders offer a 'parental guarantee' or 'family pledge' home loan feature. Under the parental guarantee feature, parents can use their child's loan amount. This solution reduces loan to value ratio and can also save them a significant amount of money by reducing or even avoiding the need to pay Lender's Mortgage Insurance.
It's understandable for parents to want to help their children purchase their first home, but you should be careful before lending or gifting any money. It's important to think through and select an option that works best for you and your child without causing conflict or confusion.
For further advice or help with this or other property matters, don't hesistate to give me a call at Mortgage Choice in Blackwood & Happy Valley on (08) 8178 0700.
Charlotte Gray, Loans Consultant
charlotte.gray@mortgagechoice.com.au
Find out how else I can help you
Watch our latest home loan video tips here