March 02, 2016
Rebecca Crommelin
When choosing a mortgage broker for your home loan or other financial product, it's important to protect your interests by finding a mortgage broker who is honest and professional.
An ideal mortgage broker has your best interests at heart, and tries to find the right product for your situation.
The following checklist can help you make an informed decision when choosing your mortgage broker.
Can your mortgage broker answer YES to these questions? If not, do they have your needs top of mind?
1. Is the broker working in your best interest?
Do they receive the same commission rate regardless of lender or product chosen?
Do you consider that you have not been encouraged to borrow more than required?
2. Can the broker demonstrate professional standards?
Do they hold an Australian Credit Licence or Credit Representative status, as per ASIC requirements?
Are they a member of the Mortgage & Finance Association of Australia (MFAA) and comply with its Code of Practice?
3. Can they offer clear loan choices?
Will you receive a written comparison of loan options including the interest rate, features and fees?
Can they explain why they are suggesting particular loans to you?
Are you satisfied that there is no conflict of interest? (In other words, the lender and product are right for you and not the broker)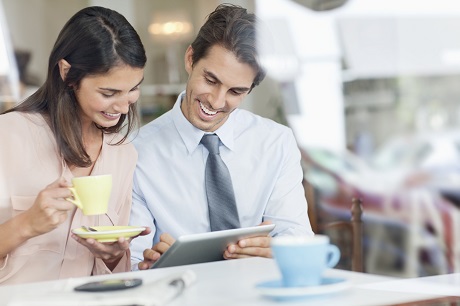 4. Do they give you the benefit of choice?
Can they offer a wide range of lenders - banks, non-banks, building societies, etc., to choose from?
5. Is the broker's assistance at no cost to you?
Outside of the normal lender application fees, will the advice you receive from the broker be at no cost to you?
At Mortgage Choice in Blackwood, our team continually upholds the above standards - working hard to ensure our clients best interests are met so they can achieve their financial goals sooner.
Give us a call at Mortgage Choice in Blackwood on (08) 8178 0700 to find a friendly local broker that can meet your needs.
Charlotte Gray, Your local Blackwood Mortgage Broker
charlotte.gray@mortgagechoice.com.au
Meet our team of home loan experts
Read what others have to say about our team