August 25, 2016
Rebecca Crommelin
With Spring within our reach, we could not be more excited for this new season to bring some sunshine (hopefully) and a chance to start checking some things off your to-do list.
Many often find Spring a great opportunity to review their financial situation and make sure their goals are still on track. With interest rates at all-time lows, there couldn't be a better time to make sure your home loan is still the most competitive and suitable loan for you.
A simple spring clean of your mortgage could save you thousands or could reveal financial aspects of your life that need some reassessment.
Refinancing could help you to repay your home loan sooner and ultimately reach your financial goals faster. Refinancing could also help to lower your home loan repayments, better manage your debt through consolidation and access the equity in your current home.
Get started on spring cleaning your mortgage with the following tips:
1. Look at your past year's budget
Take a look at what aspects of your spending you could afford to limit, so you can add some addtional dollars to your mortgage. Don't be discouraged by the fact that it may not seem like much - as each little bit will go a long way to reducing your debt by saving on your interest payments as well as time off the loan term.
2. Get to know your mortgage better
Recent data reveals that more than half of Australian mortgage holders don't know what their current interest rate is. Since it's one of the biggest financial commitments you can make, it is a great idea to know all about it.
3. Look at your mortgage features
Does your home loan have any features that you don't use? If so, you could perhaps switch to a 'cheaper' loan product with fewer features. Or, you might find you would benefit from a loan with more features, such as an offset account.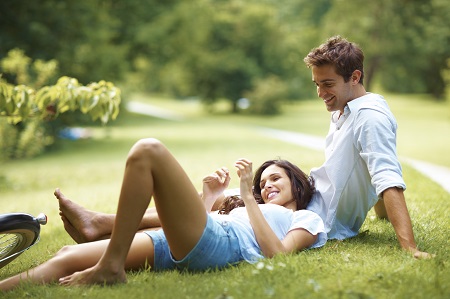 4. Think about debt consolidation
If you are struggling to manage your debt repayments for your credit cards or personal loans - consolidating these debts into your mortgage can help you to pay less each repayment period and reduce the stress around managing your debts. However, it's important to note that those debts will then be stretched over a longer period of time (i.e. your full home loan term).
5. Ask your broker for a Free Home Loan Health Check
Getting a Free Home Loan Health Check can help you find out what other home loan features are available, as well as finding a home loan that best suits your needs. Our home loan health check comes with no obligation, so why not make sure your home loan is still the most competitive and suitable loan for you.
If you want to book in your free home loan health check, or to discuss your refinancing options further - give me a call at Mortgage Choice in Blackwood on (08) 8178 0700.
Charlotte Gray,