First home buyers
Buying your first home | Richmond & Kew
Buying a home is an exciting time in your life and buying your very first home is a great accomplishment. There are some things to be aware of when you're finding the finance for your first home, so you don't end up paying more than you have to. Your Mortgage Choice team in Richmond & Kew are here to help!
Using a mortgage broker for first home is a good idea
Many first home buyers are understandably a bit lost when it comes to finding finance for their first home, and unsure about the benefits of a mortgage broker. Let's run through some of the ways a mortgage broker from Mortgage Choice in Richmond can help you.
We have lots of home loan choice
We have hundreds of home loans on our panel from over 20 quality lenders (including the big banks and some specialist lenders) which means that you don't just have the narrow range of home loans from your bank to choose from.
We sit down with you to figure out what you're after, then we do the shopping around for you! We research & compare home loans and present to you the ones we think are right for you.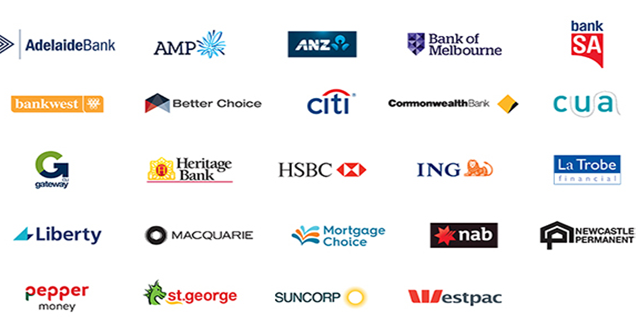 We'll apply for any government incentives you may be eligible for
There's some great news for first home buyers - the government wants you to buy your first home! That means they have put some helpful incentives & concessions in place, which could save you thousands on your first home. If you don't know about them, you could miss out.
Our mortgage broker team in Richmond will go through the list of incentives & concessions & apply for any that you may be eligible for to make sure you're getting the most out of what's on offer.
We'll do the paperwork for you & speak to the lender on your behalf
Once you're ready to go, we'll apply for pre-approval so you have your budget in hand when going to open houses and searching for the perfect property.
When you have found the property you want, we'll complete the final paperwork for you, submit to the lender and answer any questions they may have.
We keep you updated throughout the process
Our team will complete all the follow up and give easy updates so you know exactly how your loan is progressing through to settlement. We'll help you with other areas of the home loan process with our trusted partners including conveyancing, insurance & more!
We work with you even after your home loan is settled
We will work with you even after your home loan is settled to help with any issues that may arise, and any other finance services you require. We'll even remind when it's time to review your home loan to see if you can get a better deal.
Get started with Mortgage Choice in Richmond
First things first, you might have some questions that you'd like to find the answers to yourself. We have got some great resources to get you started, like:

Book a time with us
The Mortgage Choice team in Richmond & Kew are ready to get started on buying your first home. Call us on 0455 621 555 or click on the Contact Us button at the top of the page.