We love our job and we love helping our customers with their home loans & finances! We've helped hundreds of Australians and are here to help you too. Find out just how passionate we are by booking your free appointment on 0455 621 555.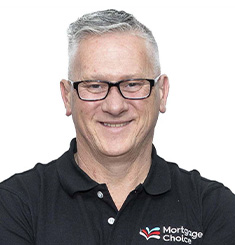 Scott Lawson
Mortgage Broker | Owner
Scott has been a mortgage broker for over 13 years & believes that being a broker is more than just about getting pre-approval for customers. Scott & his team provide expert advice across all parts of your home loan & finances including insurance, refinancing, using equity for future investment and more.
"As a team, we believe in our ability to make a positive ongoing contribution to our customers lives by giving expert financial advice and helping them reach their finance goals - whatever they might be! We also believe in a customer for life philosophy, so that we don't just help with your home loan, but how it fits into your overall financial health."
Email Scott | Connect with Scott on LinkedIn | 0455 621 555
Michelle Liddle
Financial Adviser
Having grown up in a family of mortgage brokers, Michelle developed a passion for finances early on. From a young age she invested in property & shares, researching which ones would give the best results. From there she started sending out finance newsletter to a community of followers called 'The Share Factor'. But she realised that helping clients build wealth for themselves was what brought her the most joy - so she committed her career to financial planning & advice.
"I've got a knack for numbers and an inquisitive mind, so I started searching out the answers to a lot of questions that people ask about their finances like: how can I build wealth? how can I live well in retirement? what can I do now for a better future? and more. I became a financial adviser because I'm passionate about helping clients reach their financial goals in a simple way. I like to tell my clients that I'm the financial adviser who practices what I preach!"
Email Michelle | Connect with Michelle on LinkedIn | 0416 098 671