Mortgage Choice in Sydney Hills are your home loan specialists in Castle Hill, Baulkham Hills and Kellyville.
Mortgage Choice in Sydney Hills are an award winning Mortgage Broker that can help find you the best home, car, commercial, investment loan and more to suit your needs.

Save time and get expert advice by booking your free, no obligation appointment with us today.
Call Us
Mobile - 0411 505 536
Office - 02 9653 9333
Fax - 02 9659 6499
Open Hours

8.30am - 6pm. After hours and Saturday appointments available.
Mobile Broker
Castle Hill, Baulkham Hills and surrounding suburbs. We can meet where and when it suits you.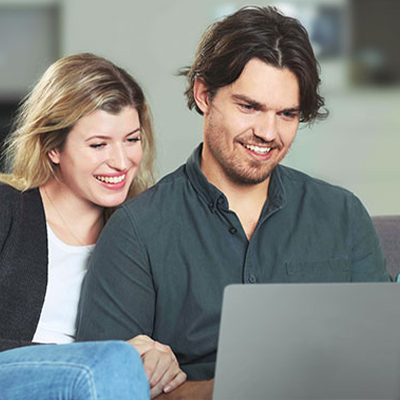 Latest home loan interest rates
Welcome to Mortgage Choice in Castle Hills & Baulkham Hills

Mortgage Choice in Sydney Hills will guide and support you throughout your journey, whether it's your first home, next home, debt consolidation or refinancing, we're here to help you.
Scott Partridge and the team in Castle Hill, Baulkham Hills & surrounds are here to help you achieve your finance and home loan goals.
Finding the loan that suits you, with the right features at the right rate, can be confusing and time consuming. It could take hours of online research, not to mention the paperwork and follow up required for your application.
We've been helping local residents in Baulkham Hills and surrounds for over 20 years. We work for you; every customer is valued and provided with the best service possible. We will work closely with you through the whole process, and give you the ongoing support you need.

We're your local home loan & finance experts - and we're ready to help!
Having helped customer in the Hills district since 1998, we have a wealth of knowledge and experience in both mortgage broking and property. We will use our more than 20 years' experience in the industry, our panel of over 20 lenders with 100's of products, and our exceptional customer service to find the best loan for your situation.
We can arrange to meet at your home, work or anywhere that suits you, during business or after hours. Saturday appointments are available.
Speak with us today
If you're looking for an experienced finance broker in Baulkham Hills, Castle Hill, Kellyville & surrounds then get in touch with Scott & the team today on 0411 505 536, email or enquire online.
Our Services
We offer professional advice for a wide range of requirements, such as:
First home buyer finance
Home loan refinancing
Fixed, variable and interest only home loan packages
Debt consolidation

Our Difference: We're paid the same regardless of the home loan you choose
We aren't commission driven. Our home loan service comes at no charge to you. Watch this short video to see Our Difference.

Your Free Property eGuide

The right home loan for your needs
Our mission is to find the right home loan for your individual needs and to always have your best interests at heart. Plain and simple. Which is why we have such a wide range of lenders to choose from. We can search through hundreds of products to find something tailored to your situation. ~
Scott Partridge is simply the best broker we could have found. We went to him to find a better rate for our home loan and we got exactly what we wanted. He is experienced, saved us time and money and helped us compare different home lenders for us to make the best decision. If you are looking for an experienced broker search no more.
Mate, unbelievable help that takes my delight to a different level. I reached out to banks as well before Scott but looked like I would be very disadvantaged, coming to Scott turned it around. I was well informed with best choices and could understand how it's working for me. Thanks Mate, the experience was unparalleled to anything.
Scott and his team are the most impressive people I have ever dealt with, I would not hesitate recommending their services to anyone.
Third time we have used Scott within 20 year period. Always great service and a pleasure to work with.
Thanks Scott, your support really made the whole process less stressful. I wish there would be more professionals like you but you are an exception these days.
Scott was very professional and our loan was approved within the requested time frame. Scott understood our scenario and banking needs and he supplied us with the right product.
Scott and his team have looked after us for years. He is professional, friendly and makes life during a stressful time that little bit easier.
Scott and his team were extremely professional, helpful and understanding of our situation. They had a "can do" attitude and despite our unusual and difficult circumstances managed to secure an excellent home loan deal. I have no hesitation in recommending Scott and his team - they made what could have been a very distressing experience easy and comfortable. Thanks!
Service was excellent, quick, efficient, helpful and got exactly what we needed done. Got us finance that our previous bank wouldn't organize as it was outside of their scope, and at a much better rate than we were going to get.
You were the only person that helped even when it was just an estimate. This helped my family move forward. My own bank wouldn't estimate my capacity to borrow without entering a formal application for loan. You also helped with additional valuations etc. more than just a loan service. Thanks for helping my family at a difficult time.
I was extremely happy with Scott's service. I even had the bank try and deal direct with me prior to my meeting with Scott but due to his excellent service the last 8 years I declined this and will remain with Scott and recommend him to anyone else I know.
Scott is always extremely approachable, knowledgable & professional. We always feel that he explains everything clearly & in a really helpful manner. We feel confident that he has found us the best product to suit our needs and would have absolutely no hesitation in recommending his service to family & friends.
Good advice that suited our needs for investment and taxation purposes.

Thanks for putting together a complete financial arrangement that saved us, in the end, thousands of dollars.
Thank you for your frankness and explanations. I have had so much trouble in the past and you took the time to listen to my needs.
The loan application was handled efficiently with a minimum of involvement from me, which enabled me to carry on with business. The team were well informed, polite and very easy to deal with.
Refinancing guide
Considering refinancing? Our guide explains the reasons, costs and steps involved in refinancing your home loan.
Help me
calculate