August 29, 2017
Lisa Stromborg
A very large percentage of the Australian economy is made up of small businesses, people who are working on freelance contracts or classify themselves as self-employed individuals. Qualifying for a mortgage when self-employed does have its challenges when wanting to buy a home.
The lender will be wanting you to supply proof of income. As a PAYE employee, you simply provide your weekly, fortnightly or monthly payslips; but that might be a little difficult to do if you are self-employed. By law, the lender must protect themselves against fraudulent claims by self-employed borrowers who overstate their income. The way they might do that is to ask for a higher deposit than might be asked of a PAYE employee.
Determining Your Income
If you have engaged a good accountant to provide services for your business, it's their job to calculate and show the lowest possible taxable income. While that's good for the business owner, it can work against them when they are applying for a loan. Another problem may occur if you haven't been in business long enough to have up-to-date financial statements. It's going to mean providing as much detail as possible to convince the lender that you can afford the mortgage repayments.
Our Help for You
At Mortgage Choice in the Hills, we have the tools and experience to be able to work out a solution and work with you to determine exactly what's been going on in your business. For example, you might have a large variation between your taxable income for year one and year two of a fairly new business. That may be because there were a lot of initial start-up expenses when your business got under way. This situation would be taken into account by the lender.
If your paperwork matches your statements, you have the ability to apply for a 90%LVR (Loan to Value Ratio), meaning a 10% deposit would satisfy the lending criteria.
Low Doc Mortgae Loans for the Self Employed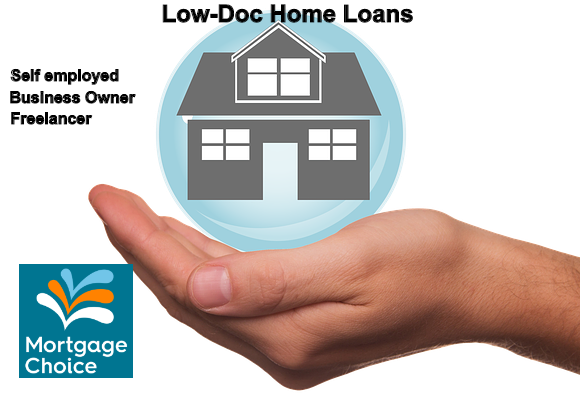 Lenders Mortgage Insurance (LMI).

As an expert Mortgage Broker, I have the training and experience to walk you through this type of application. Many potential home buyers are not aware of this information and alternate ways in which they can purchase a home. The thought of supplying mountains of paperwork and proving income might seem too difficult.

Come and see us, have a chat, and we will be able to determine your personal situation and clarify areas of concern. No need to throw your arms in the air with frustration when there might be a very simple solution available!

Nothing is impossible and everything is possible.

Give us a call today on 02 9653 9333, email: scottpartridge@mortgagechoice.com.au or book an appointment online here

Join our online community and follow Scott Partridge Mortgage Choice on Facebook or Twitter