June 14, 2017
Lisa Stromborg
A wise person once said: failing to plan is planning to fail. As probably the most significant purchase of your life, saving for a home definitely takes prior preparation and planning! We're here to help by answering some frequently asked questions to help you save for your home.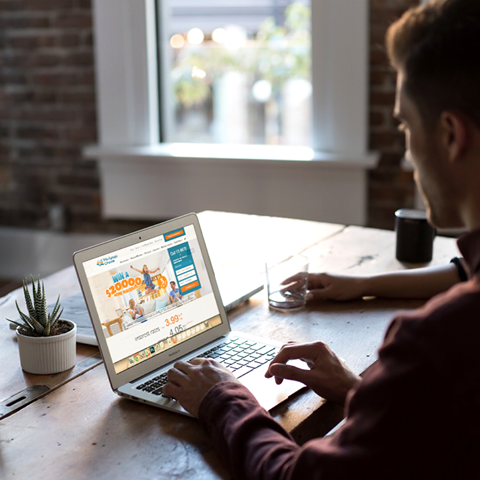 mortgage calculator can be a great place to start, but it won't take into account all of your personal circumstances or eligibility for a loan so talk to us to get your plan underway.
How much do I need for a deposit?
Ideally, you should start with a 20% deposit to avoid paying lenders mortgage insurance (LMI). This is a one-off insurance payment charged by lenders to those borrowers who are considered a higher financial risk. Your risk is determined by your loan to value ratio (LVR), which is the amount you wish to borrow divided by the lender's valuation of the property you wish to buy. Lenders generally like to have at least a 20% buffer so if you have to default on the loan, they stand a good chance of recouping the loan amount through the sale of your property.
Although LMI can add several thousand dollars to property purchase costs, many borrowers consider it a worthy investment to help secure a loan with a lower deposit. The critical factor is whether your income can support the higher loan repayments. Talk to us about an LMI estimate based on your financial situation before deciding how much you need for your deposit.
Saving for a deposit
Working out how much you need for a deposit can be fairly easy compared to actually saving for it. Sacrifices are generally in order!
Budget cuts
The best place to start is a budget. Review all your expenses, including day-to-day costs like lunches, coffees and transport, and your bigger bills, such as rent and electricity. Don't forget to also include any annual bills such as car insurance and registration, which can sabotage your savings. Then it's times to get a little ruthless and look for ways to cut back on costs.
Here are just a few ideas:
Make your lunches.
Dine in, not out, with friends.
Ditch the gym membership and start exercising outdoors.
Make a list for your groceries and stick to it.
Save, don't spend, your tax return and/or salary bonus.
We've put together some Tips & Tools to help you get started.

For all your home loan needs, talk to us today on 02 9653 9333 or
0411 505 536, email: scottpartridge@mortgagechoice.com.au or click HERE to arrange a meeting.
Join our online community and follow Scott Partridge Mortgage Choice on
Facebook

or

Twitter