Debt consolidation
Debt Consolidation advice & management | Castle Hill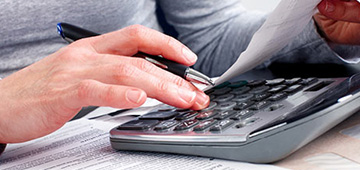 Many of us are paying of more than one debt at a time, which means you are more then likely paying more in interest than you need too. Additionally, you may be doing the debt juggle., paying off one or more loans, credit cards and/or Buy Now Pay Later debt (to name just a few), and not getting enywhere fast. Do either of these scenarios sound familiar? Then debt consolidation may be a good option for you.
So what is Debt Consolidation?
Put simply, debt consolidation means combining various personal debts into one single loan, which can help you streamline and manage your repayments, not too mention you may pocket some savings on interest rate and other charges.
Benefits of debt consolidation:
You are likely to be saving money! For every loan, credit card, or debt arrangement you have, you are likely paying differing interest rates and fees. If you are only making the minimum required payments, the end result may see you paying much more than the original purchase or loan amount.


Repayments are easier to manage! You don't need to keep track of multiple payments and their due dates.


Convenience and clarity! A debt consolidation loan provides a clear timelinne of when you'll be debt free.
So what are Consolidation Loans?
Personal Loan
A personal loan may be a useful debt consolidation tool. This means you take out a single personal loan to pay off each of your credit debts, effectively all of your debts are rolled into one.. This will result in just one repayment to be made each week, fortnight or month over a set time period. The interest rate of a personal loan may be lower than what you'v ebeen paying, which will help you get ahead in reducing your overall debt.
Home Loan Increase
Another debt consolidation option is to consider a home loan increase (also known as a 'top up'). This involves borrowing against the equity you've built up in your property to increase the loan balance to pay off other debts.
This is different to a home loan refinance, which is the creation of a whole new loan with a different lender. With the home loan increase, you're increasing the amount you borrow from the same lender using equity in your existing property as security.
The main benefit of consolidating debt using a home loan increase is the currently historically low interest rates available. Credit card, Buy Now Pay Later and various other loans do not offer interest rates anywhere near as low as a home loan interest rate. So it just makes sense!
There are always things to consider when consolidating debt, the trick is knowing if it's the right option for you. At Mortgage Choice in Sydney Hills, we can look at your total financial situation, provide advice and help select the best consolidation strategy that's right for your needs.
Want to know more? Contact us on 02 9653 9333 or email: scottpartridge@mortgagechoice.com.au we'd be happy to help.
Check out our short video on the Benefits of consolidating debt.