Home loans
Home Loans | Mortgage Choice in Castle Hill and Kellyville
Get expert help with your home loan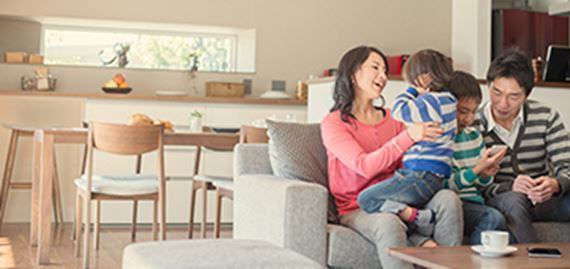 Your home is a wonderful place; somewhere to rest, relax and enjoy life as well as being a great investment for the future. Having the right home loan is what makes all this possible.
As your local Castle Hill and Kellyville home loan experts, Scott Partridge and the team have access to hundreds of loans from a wide choice of lenders.
We make the home loan process as seamless as possible, and even take care of the legwork involved in finding the right home loan, so you can spend time doing the things you love.
We take the time and hassle out of shopping around for a home loan and guide you through the process to help you make better choices with your finances.
Different types of home loans
When choosing a home loan, it's important to understand the type of home loan that will best suit your situation. There are a number of different types of home loans available, and most lenders offer several different types of home loans including:
Variable rate home loans
Fixed rate loans
Line of credit loans
Construction loans
Bridging loans.
Remember, the different types of home loans each have various features. The key is to have the type of home loan that is right for your circumstances, and this is where we can help.
Start your home loan journey today
Our home loan service is FREE to you

We get paid the same rate by the lender regardless of the home loan you choose.

Call today 02 9653 9333
For expert home loan advice, talk to Mortgage Choice in Castle Hill today. If you would like us to contact you to discuss your loan needs, please email us and we'll get back to you.

Get the right home loan for your needs
Our mission is to find the right home loan for your individual needs and to always have your best interests at heart. Plain and simple. Which is why we have such a wide range of lenders to choose from. We can search through hundreds of products to find something tailored to your situation. ~