Obtaining a home loan can be a confusing and somewhat daunting task. My team understands this and that's why we take the time to listen, discuss and provide expert advice tailored to your situation. We do all the leg work and look after you throughout the process of the loan application and beyond.
At Mortgage Choice in the Hills, we are always here to to help with any questions you may have. Feel free to contact us on 02 9653 9333.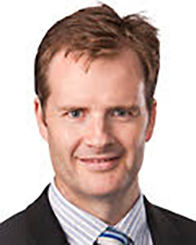 Scott Partridge
Franchise Owner | Mortgage Broker
Scott joined Mortgage Choice in 1998 as a franchise owner in Parramatta. He grew a very successful business, which was sold to Crowe Horwath Aust in 2007. Scott remained with the business as franchise manager. In 2016, Scott decided to once again become a franchise owner at Mortgage Choice and is now the owner of a new franchise in the Hills area and surrounds.

Scott prides himself on the highly personalised mortgage broking service he and his team provide to clients. His knowledge, passion and expertise for property and finance, has seen his business' grow; and you'll discover that he has a high level of enthusiasm, personal service and dedication as well.

Scott has received the following professional industry recognition:
2017: Mortgage Professional Australia (Top 100 Brokers)
2016: Elite Business Writer (Top 50 Brokers), The Adviser
2016: Mortgage Professional Australia (Top 100 Brokers)
2015: Elite Business Writer (Top 50 Brokers), The Adviser
2014: Elite Business Writer (Top 50 Brokers), The Adviser
2012: Mortgage Choice 'High Flyer' Award
2009: Mortgage Choice 'High Flyer' Award
2002: Mortgage Choice 'High Flyer' Award
2003: Mortgage Choice 'High Flyer' Award

Contact | scottpartridge@mortgagechoice.com.au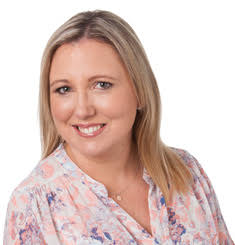 Taryn Pfeiffer
Loan Processor & Office Administrator
Taryn first joined Mortgage Choice in 2001 and worked full time with Scott in his previous Mortgage Choice franchise before leaving to start a family in 2005. From 2006 until 2013, she has worked for Scott from time to time along with another Mortgage Choice franchisee on a casual basis, whilst raising her family.
Taryn's primary role is to liaise between you, the lender and any relevant third parties to co-ordinate and monitor the status of your loan application from submission right through to settlement. She is responsible for ensuring your loan application is processed accurately and meets all the required timeframes.
Having worked with Scott and Mortgage Choice previously, Taryn is experienced in loan administration and understands the loan process and the significance of this step in someone's life.
When Taryn's not looking after our valued clients, she is a busy being mum to her 3 beautiful children.
Contact | taryn.pfeiffer@mortgagechoice.com.au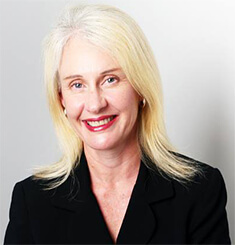 Lisa Stromborg
Marketing Manager
Lisa has worked with Scott in both his franchises since 2003. She is responsible for the franchises marketing and communications, and managing our client database.
Lisa has over 19 years' experience in marketing and communications in the services industry. During this time, she has held senior marketing, business development and management positions. Lisa has experience in marketing strategy and planning, relationship and referral marketing and social media. She is regarded for her professionalism, thoroughness, attention to detail and pragmatic approach.
Lisa holds a degree in psychology, a postgraduate diploma in management and a master of management in marketing.
Contact | lisa.stromborg@mortgagechoice.com.au