MORTGAGE CHOICE at OATLEY
As banks continue to respond to the coronavirus pandemic, their policies may be changed as a result. Making now more important than ever to get the right advice. Get in touch with us, sooner rather than later, so we can start putting the plans in place to help you during this challenging time.
Call Us
Office - 0437 149 326
Open Hours

Monday - Friday: 9:00am - 5:00pm


After hours by appointment
Address
PO Box 291
OATLEY,

NSW

2223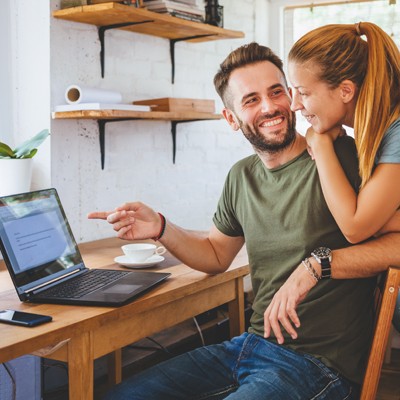 Latest home loan interest rates
Sean is an extremely friendly and approachable broker, who goes out of his way to assist clients. Has indepth product knowledge and a willingness to make appointments with clients at relatively short notice. Thank You Sean.
Sean Willett listened well to what I wanted, the questions and concerns I had. He called when he said he would and was always able to help me if something came up. I had met with a broker from another company before speaking with Sean and he didn't even call me back after our initial discussion. I would (and have) recommend Sean and his team to anyone. The whole process and experience was handled professionally and I felt completely supported and informed.
Initial advice + info received everything explained so clearly we knew absolutley nothing about the housing market and the requirements needed to purchase a property, after meeting with Sean everything was explained to us in language that we could understand, we left extremely happy with the service. Sean was always available when we needed advice as well.
Sean is knowledgeable on the products available in the market, with a clear committment to providing the right solution for our needs. Always approachable, and demonstrating a consistantly professional standard, I'd have no hesitation in recommending Sean to friends and family who were looking for a broker.

Generally, I'm a believer in there always being room for improvement. With Sean and the Mortagage Choice team, that isn't the case, and I can't think of any way the service offered could be improved. I wish I could, but I honestly can't. Shubha demonstrated the highest levels of communication throughout the process, and did everything she said she would, at the time she said. Such a committment to service is an increasingly rare commodity, and Shubha shone throughout. Highly recommended.
Mortgage Choice Oatley are easy to contact and always happy to chat. They provide a personal and professional service with regular updates on application/position. They look at all options available for the current circumstance.

I have dealt with Sean Willett over the past five years and three property purchases. Claire assisted most recently and is very personable. My situation and requests are of high interest and a suitable product has always been found. My financial position and life have improved as now I can afford the 'one days'. Highly recommended.
Friendly and good communication.

Explained all the technical aspects in layman's terms, helped us to understand the different types of loans and add-ons such as offset accounts and fees.

Always very professional and prompt in getting back to us.
Sean was very proactive & extremely helpful throughout the Mortgage application process. He responded in a timely manner to all my questions & concerns, & kept me in the loop throughout varying stages from application to completion of the mortgage of the applied lender.
We were very happy with both Sean and Claire's professional service that they provided. No matter what time of the day, or day of the week it was, they were always available to answer any questions we had.
The main thing that impressed and differentiated you from other mortgage brokers we have used in the past was the status updates during the loan application process after we'd signed the contract. Our previous experience was that we needed to chase the broker. This by far exceeded our expectation and helped a lot.

Also, having Sean kick off our approval process with meeting on Sat afternoon at short notice was above and beyond expectations. You have now set yourselves a high bar!
Our property search took over 2 years but Sean was always available to answer our questions and provided us with very detailed and accurate answers.
Property investor guide
Our free, downloadable guide explains the costs and steps associated with the purchase of an investment property, positive/negative gearing as well as pros and cons of houses vs. units.
Help me
calculate