See below for some information on our team members from Mortgage Choice in Whitehorse. Contact us today to discuss any of your finance or home loan needs.
Sherry Gao
Sherry is passionate about making sure she is helping the customer get the right loan, overcoming any hurdles along the way. Sherry understands how difficult the process can be, and wants to make it as easy as possible.
Sherry speaks both English and Chinese.
"My biggest priority is ensuring that my customers understand the process, the details of each loan product and making sure that I am doing the right thing by my client. That's why I love that Mortgage Choice brokers are paid the same commissions regardless of the lender the customer chooses, it ensures that we are focused solely on the customer's best interests."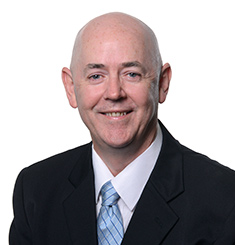 Kevin McCann
I am the longest serving Mortgage Choice Franchisee in Victoria and I've been operating my Mount Waverley office for over 14 Years. In 2012, I became a member of the 15 Years Squadron Officially recognizing my achievements within Mortgage Choice.
I have over 40 Years' experience in lending which has given me a complete understanding of how to structure an application to get the best results for my clients.
My goal is to make the process of getting your loan easier. I evaluate the hundreds of loan products available via our wide panel of lenders to assist you to make the decision on which loan suits you best.
When I'm not writing loans I like to follow the football. I'm a mad Tigers supporter and I try to get to as many games as I can. TIGERS FOREVER!
Deepak Bansal
Hi, I'm Deepak Bansal, your local financial adviser.
Working in the industry for over 11 years, I'm passionate about making your money work harder for you and building the financial stability for you to live life your way.
I can help you:
invest to build wealth for your future,
protect what is most important (your family, your health and your income),
ensure your superannuation is the most appropriate fund for you,
help you to budget and save to achieve your financial goals,
transition into a quality retirement
and so much more!
I have worked in 3 of the 4 major banks, and have met many people at different life stages. My passion is making sure that no matter what stage of life they're at, they can live full and happy lives,not worrying about the what ifs.
Having a young family has also made me passionate about income and asset protection, so my clients can make sure that they, and their families, are covered should anything happen to icome or health. I also specialise in retirement planning and age pension including navigating the centrelink and Victorian government systems.
So feel free to book an appointment with me to have a friendly discussion about your finances, and your future goals. I would love to chat!
Professional qualifications
Bachelor of Commerce (Major Finance and Financial Planning) Advanced Diploma of Business
Awards
Top Adviser CBA and BankWest 2011