Melbourne Property Prices
The chart below illustrates the rapid growth in Melbourne property prices, especially house, since July 2013. The 30% rise across the metropolitan area has, according to some, been driven by overseas demand – particularly from Asia. It may be that this demand will now soften. Since May 2016, all major banks have introduced new rules on the acceptability of some foreign currency income when accessing home loan applications. While US Dollars, Euros, NZ Dollars, British Pounds and Yen remain well-accepted, other currencies may be rejected or marked-down, making life more difficult for many would-be investors from some Asian countries.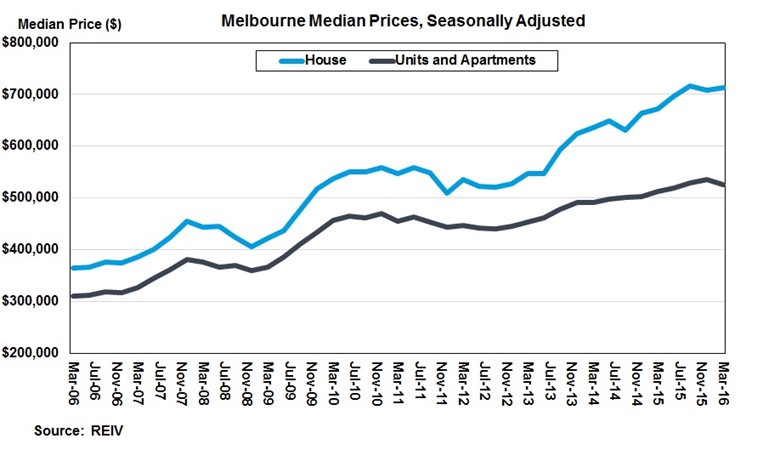 It will be interesting to see how property prices react in coming months. A potential reduction in overseas demand may be offset by lower interest rates (with many economists predicting further interest rate cuts in 2016) boosting domestic demand.