Looking for a new home loan? Considering buying an investment property? Want to check that you have the right mortgage? Mortgage Choice can help.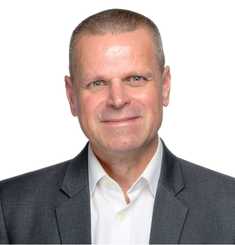 Simon Allen
When you deal with Mortgage Choice in Camberwell & Canterbury, you deal with me! I have lived in Camberwell for 15 years, giving me great local knowledge and insight into the local community. Both of my children attended Camberwell Primary School and are now at local secondary schools.
I am an experienced, MBA-qualified business professional and held senior management positions at a number of corporations in Australia and overseas before joining Mortgage Choice.
I love property! I bought my first investment property in 1988 and remain an active property investor to this day. My breadth of both personal and business experience allows me to understand the needs of home-buyers, property investors and business owners. When coupled with Mortgage Choice's sophisticated systems, I am in a great position to help you get the right loan to meet your requirements.
So, why speak to Mortgage Choice in Camberwell and Caterbury? We always have your best interests at heart. We have access to a very wide selection of lenders (both residential and commercial) and work tirelessly to make sure you get the right deal.
My office is conveniently located in the heart of Camberwell Junction, overlooking the Target / Woolworths carpark. Feel free to drop in and ask for Simon.
I'm available to have an informal chat if you just want a bit of advice or guidance. Don't hesitate to call me on 0439 841 539.
Patrick Jong
My love of financial planning stems from the ability to help people enhance their livelihood and protect them from the uncertainties in life. There's nothing like knowing you've helped someone take the necessary steps to build their wealth whilst making sure they have access to it when it really counts.
I've worked with a variety of different clientele, from mums and dads looking to protect their family to high net worth investors who want to make the most of what they've got.
No matter who they are or what stage of life they're at, I am committed to helping my clients meet their full financial potential.