Average client rating
4.7/5
From 49 Reviews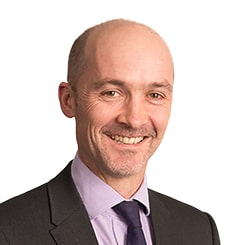 Simon Bowler did a fantastic job and refinancing will save me a lot of money.
Simon is always very helpful, answering any questions I have. He always strives to get the best possible option.

I would have no hesitation in recommending Simon to family and friends and have done so.

Very very happy with the outcome Simon achieved for me.

Thank you so much Simon.

Cheers Lynette
Outstanding service, cheers Simon.
Outstanding service, cheers Simon.
Simon was very helpful throughout the process. He ensured the product was right for us and kept us regularly updated as our application progressed. We're very happy with the outcome.
Simon was fantastic.
I did have some last minute issues with some extra funds required at settlement which I was not made aware of (up front payment of strata until next financial year), and understand this is the responsibility of the conveyancer to sort out and communicate to me, however being more aware of this earlier (pre offer/approval) would have been valuable as it informed the overall amount required at settlement and hence, the loan structure I was looking at.
Thanks Simon!
Simon Bowler was crucial to the smooth running of our first property purchase. He was readily contactable. I would recommend his services to friends and family.
Simon Bowler from Smartline has been prompt, punctual & a pleasure to deal with making my recent procedures run exceptionally well. Thanks!
Simon Was excellent to deal with right from the beginning. His attention detail, helpful and patient manner got the loan l needed. Nothing seemed to bother Simon when I was stressed which gave me peace of mind.
I would highly recommend Simon.
Simon Bowler was available throughout the process & transparent with all aspects!
Much appreciated & Thanks
Stuart H
Simon worked with me for close to a year (if not longer) while I flipped between trying to buy to live in and buying an investment. I went back and forth a few times and he was patient and good humoured throughout. Definitely recommend!
I had so many setbacks before Simon took my task onboard. By that time I have gone through two brokers. I thought I will lose my deposit and it was a very stressful time. Simon had the magic answer and delivered the loan at record time.
Great to work with Simon.
No idea when it comes to investment properties. Lack of ownership and left me with 12 months trying to fix his mess.
We had a great experience with Simon's services. He was able to arrange a huge reduction to the interest rates on our property loans and was regularly in touch with us to keep us posted on the progress. Highly recommend his services.
Simon did a fantastic job in securing us a home loan. Very prompt and knowledgeable. Would highly recommend to anyone.
Home loans and changing providers mid application can be a complex process. Im wondering if it's possible to have an online dashboard to follow progress, rather than needing to call Simon all of the time?
Great to meet face-to-face and Simon was quick to reply to my questions. I am pleased I worked with Simon as he is:
1. very up to date with software to transfer bank files
2. able to fill out and amend countless forms
3. a clear communicator to someone like me, who is not in the current finance zone.
It will be nice to present multiple loan options and feature comparisons such as loan with offset Acct facility vs lower interests. Even better if adviser can assist customer work out contingency funds to service loan while construction is in progress. At the moment it feels like I stuck with a loan without offset facility and no additional buffer to handle incidentals.
Simon takes the extra time to thoroughly understand your current position and goals so as to best tailor your lending needs not only for now but in the future. This approach separates him from the crowd.
Great, thorough, friendly service.
Simon was wonderful. He helped us a lot when no one else would. I don't know what we wouldve done without him. Thankyou so much Simon. You are a champion
Hi Simon, thank you so much for your amazing efforts. Both Annabelle and Jacinda told Vaughan & I that you were exceptional, so thank you very much for all of your efforts.

Vaughan & I would like to give you a little thank you gift, next week sometime, if we may.
Just saw the house, sooo excited.

Machas gratias.

Jeanelle
Simon was a pleasure to work with, he understood our needs and facilitated the loans accordingly. He kept us informed all the way along the short timeframe. We are so pleased that we have already referred Simon to work colleagues and friends.
I was very happy with the efficient & friendly service I received from Simon with my recent home loan refinance and would definitely recommend him to anyone I hear of that is looking for a mortgage or refinance
Simon was fantastic, he understood our requirements and was able to produce an excellent outcome. Wish we had engaged with Simon years ago.
Simon did a fantastic job and is a credit to your company he made sure all our needs where meet and was always availble to talk to.
We were so grateful that Simon was able to help us as we were on a tight timeline and Simon kept us informed through the whole process and helped us understand what we were doing. Being the first investment property that we purchased we were very reliant on Simon's expertise and were certainly not disappointed by his assistance and efforts. In fact I would even say that Simon went above and beyond in accommodating our time frames and he was very flexible in working in with our availability. Simon has continued to follow up with us as to how we are going with everything and we are very appreciative of his support and follow up. We cannot say thank you enough to Simon for his help and guidance.
Simon Bowler was an exceptional help to me, making a smooth transition during a difficult time. He was always on hand for queries and follow ups. He was very prompt in replies and chasing up issues. I believe Simon went above and beyond to provide great service. Highly recommend Simon for all your home loan needs.
Simon was very helpful for our very complicated situation. He spent a lot of time helping solve our circumstances. It was a huge effort.
Simon was very helpful and informative
Im still trying to get my home loan fixed weeks after settlement. We had 90 days to get everything done and I was forgotten about and now I have to deal with ANZ who are too busy for me and a broker that just is not getting the job done. Not sure why he gets his commission before the job is complete.
So far so good, I'd use Simon again and I would recommend him to others in the market.
Simon was fantastic to work with, and I will be using him for the rest of my life!!
To whom it may concern I would highly recommend Simon Bowler, my Smartline consultant to anybody looking to purchase a home in South Australia Simon made the process extremely simple and easy to follow from start to finish.I am very happy with all aspects of the service that was received