Mortgage Broker & Home Loan expert | Blacktown, Seven Hills, Marsden Park and surrounding areas
Looking for help with your home loan? As your local mortgage broker in Blacktown, Sydney, we can help you find the best home loan for your needs.

Book your free appointment today.
5.0 (39+ total reviews)
Aggregated from:






Call Us
Mobile - 0413 871 789
Office - 1300 552 118

Fax - 1300 722 756
Open Hours

Monday - Friday: 9:00am - 5:00pm


After hours by appointment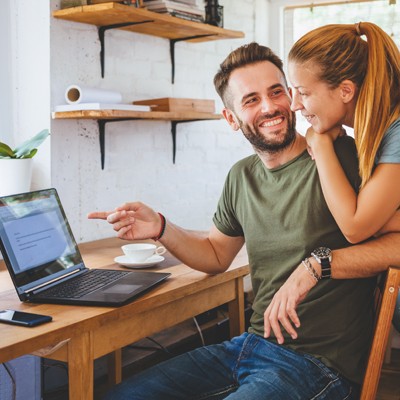 Latest home loan interest rates
Simon Rayhanabad is your local Mortgage Choice home loan and finance broker servicing the greater Blacktown District.
At Mortgage Choice Blacktown, we're passionate about helping people through the stressful process of securing finance for their first home, renovating their existing home or purchasing their new investment property.
Why should you choose Mortgage Choice
1. Access to a wide range of lenders
We work with an extensive panel of lenders so talking to us is like having over 30 meaningful conversations with lenders directly.

2. Our home loan service doesn't cost you anything!
At Mortgage Choice Blacktown, our home loan service is at no charge to our customers because the lenders pay us a commission after your home loan settles, so you get all of our expertise at no cost to you.
3. Extensive experience in the finance & property industry
Our approach is holistic and we understand the connection between mortgages, leases, personal loans, general insurance, life insurance, superannuation etc. and we can provide solutions that ensure responsible lending.
We have helped many Australians secure finance to achieve their goals. Whether you are looking to purchase your dream home or car or investing to further grow your asset position, talking to us is like talking to over thirty different lenders. We can quickly determine the most suitable product that is aligned with your goals and requirements.
We can help you with:
- First Home Buyers and New Investors
- Guidance & Education
- Funding for Residential and Commercial Property
- Refinancing to Save Money / Time off your existing Home Loan
- Debt Consolidation to improve your Cash Flow
- Property Investment 
- Car Loans and Leases
- Asset Finance 
- Personal Loans and Credit Cards
Are you too busy for a home loan?
Then let me bring the banks to you! With more than 20 lenders on our panel, I will take the stress out of your home loan by finding the right loan at the right price and do all the running around for you - leaving you to focus on your new home!
Follow me on Facebook for home loan tips, tricks and property updates, including my latest blogs and downloadable home buying guides.
Call us today to book in a FREE consultation. We are here to listen and provide you with the information you need to make the right choice:
Contact:
Simon Rayhanabad
0413 871 789
simon.rayhanabad@mortgagechoice.com.au
I service the areas of Kings Langley, Blacktown, Arndell Park, Colebee, Dean Park, Oakhurst, Schofields, Acacia Gardens, Quakers Hill, Berkshire Park, Box Hill, Eastern Creek, Rooty Hill, Doonside, Woodcroft, Glenwood, Parklea, Bidwell, Blackett, Dharrruk, Emerton, Hebersham. Lethbridge Park, Minchinbury, Mount Druitt, Shalvey, Tregear, Whalan, Wilmot.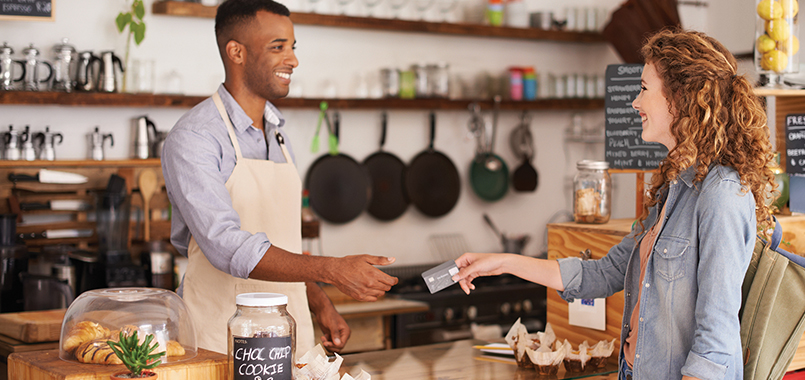 The right home loan for your needs
Our mission is to find the right home loan for your individual needs and to always have your best interests at heart. Plain and simple. Which is why we have such a wide range of lenders to choose from. We can search through hundreds of products to find something tailored to your situation. ~
Client reviews
Simon and Samantha went above and beyond our expectations to secure our mortgage with a tier 1 lender. Other mortgage brokers had difficulty securing the amount we required, but Simon managed to find away. As first home buyers, he explained every step of the process to us, which meant we were prepared to act fast when finalising the offer on our home. Simon and Samantha followed up with us at ever... read more
Simon, Samantha and the team were amazing in helping us with our home loan needs. They have helped us from our first home loan and two refinances later. We wouldn't choose anyone else to help us, they are amazing and make the process so seamless. Would highly recommend them
Simon recently refinanced our mortgage and helped us to save money. I highly recommended him as he is very professional in his work . Easy to talk him and he always get back to you with clear informations. Thank you Simon.
I want say thank you to mortgage choice for your professional broker and friendly like Simon .
Exceptionally knowledgeable, prompt and professional. Simon assisted my brother and I with the purchase of our first home and could not have made the process any easier for us - Simon outlined and explained each mortgage option to us so that we could make an informed choice to move forward with our preferred loan provider.
Simon and Samantha kept us up to date and informed throughout every stage o... read more
Simon was recommended to us by our accountant and he was fantastic throughout our whole journey to purchase an investment property.
From the search, to application and approval, and then settlement, Simon and his team always went out of their way to assist.
They also helped my daughter and her partner refinance their mortgage to enable their renovations.
I would highly recommend Simon and his team.
Simon has been my broker for a number of years and has assisted me with numerous mortgages. He is exceptional at what he does and always provides solid advice Along with his team, they are extremely efficient, hence I have also referred him to various friends, who have all had good experiences and have had only good things to say.
Simon was very professional to deal with and a clear standout around his knowledge on the property industry. Would highly recommend
Highly recommend, great service. Thank you Simon
Simon was incredibly professional, explaining all aspects of our transaction in detail. I'll never go directly to a bank ever again. He made the experience seamless and hassle free. My loan was approved, and all paperwork signed in a mere 8 days
Great knowledge, service and professionalism from Simon from our first contact with him. He took the time to answer all our questions and provided the best option for us while also providing alternative solutions. Highly recommend
First home buyer's guide
Purchasing your first property can be an overwhelming process and there may be steps you are unsure or unaware aware of. This guide will walk you through all of the steps involved in the buying process.