We at Mortgage Choice The Entrance love what we do. We get to help people work towards their financial goals and get the outcomes they have always dreamed of - whether that be helping a first home buyer purchase their first home, assisting people get out from under financial stress through debt consoliadation. Or helping others reach goals to expand wealth through the purchase of investment properties.
Our team has vast experience and knowledge of the home buying process and are here to help you! Get in touch today to see how we can help you.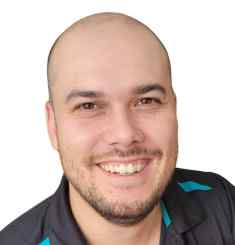 Stephan Marohn
Stephan has been working as a Mortgage Broker with Mortgage Choice since 2015. In 2016 he took over the ownership of Mortgage Choice The Entrance and has been working diligently to build his business since then.
Stephan earned a Bachelor of Business, Bachelor of Commerce from University of Newcastle and also holds a Diploma in Finance & Mortgage Broking. He has always been facinated by the finance and housing industries. Constantly researching the stock market and different housing and investment trends. Initially Stephan's dream was to renovate a home, however after attempting a few basic upgrades on his home, he decided that he should definitely stick to mortgage broking.
Stephan is motivated by being able to assist people to be able to turn their dreams into a reality.
Stephan has won NSW Mortgage Choice Sole Operator of the Year 2018, and was nominated for NSW Young Professional Financial Operator of the year with The Advisor 2018.
In his downtime Stephan enjoys playing indoor Netball, smoking and dehydrating various meats, and spending time with his partner, Erin and their Cavoodle Puppy, Vengeance.
Contact: Stephan.Marohn@mortgagechoice.com.au
Leanne Dodds 1
Leanne is our Admin Star. She started with Mortgage Choice in 2007, working prior with other financial institutions.
Leanne has over 20 years of finance and banking experience to her name and was awarded the Mortgage Choice Admin/Support person of the Year 2017.
She excels in her role due to her expert knowledge of the loan process, attention to detail and excellent organisation skills. Leanne will be your contact at our office from submission to settlement and will keep you informed every step of the way.
Contact: Leanne.Dodds1@mortgagechoice.com.au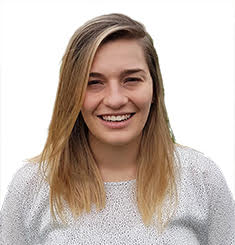 Erin McShane
Erin is the most recent additional to our Team.
She comes from varied background of working in IT & Data Analyst roles across the Health & Disability sectors. She has vast experience in data management and has lightning fast typing skills.
Erin will be working behind the scenes, assisting Stephan to package up the loan applications, ensuring that all data entry is consistant across the application and evidence. You may hear from Erin for anything leading up to submission of the loan.
In her spare time she likes to tinker on the piano, tend to her garden and spend time annoying her cavoodle puppy, Vengeance.
Contact: Erin.Mcshane@mortgagechoice.com.au