Mortgage Broker in Neutral Bay & North Sydney
, NEUTRAL BAY NSW 2089
Tel: 02 9908 7800 Fax: 02 9908 7822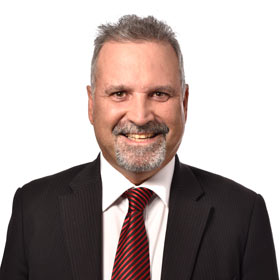 Stephen Lemm

0414 242 924
Carolyn Spampinato
About your Neutral Bay Finance Experts
My name is Stephen Lemm and we are your team of local Neutral Bay & North Sydney mortgage brokers. I have 32 years of experience within the financial industry as a home loan and property expert. Our office has been a part of Mortgage Choice since 1998 and I have worked in the area for Mosman, Neutral Bay, Cremorne, and McMahon's Point since 1994. With over 20 years of experience in the area of home loans and financial planning, I am attuned to your wonderful lifestyle and can help you work towards a home loan that best suits you.
The financial world is changing and many complex ways to secure a home loan are emerging with today's technology. You can get home loans through any number of providers, with thousands of home loan options. This makes our job as your local mortgage brokers in Neutral Bay that much more important because we can sift through all the options and help you find the right home loan for you.
Our team of experts can help you whether you are:
Refinancing
Buying your first home
Look to get an investment loan; or
Looking for a business loan
Equipment financing and Leasing
Debt protection
Financial Planning
We will research the market, understand your individual circumstances and find a home loan tailored to fit your situation.
How a Mortgage Choice broker can help
We will fill out all the paperwork and do all the legwork so that you can rest knowing that you are being looked after.
Our service is also at no cost to you as the lenders pay us. We are also paid the same regardless of the decision you make so you know that we are only interested in finding the right option for you.
In fact, when you see us for advice this comes at no cost to you whether you are looking for your first home loan or you have an existing home loan. We also offer free home loan health checks, so we can examine your existing home loan and find out if it's still right for your lifestyle and financial needs.
We can give you the right advice on the rate that's right for you as well as help you understand all the extras and add ons for home loans. We'll explain how long the process will take, do all the running around and liaising with the lenders for you and am there to help answer questions and reduce stress from application through to approval. Our expert advice is here for all who ask.
We're focused on helping you shop around. It's important to understand that the cheapest rate may not be the right rate for you. We'll explain all the bits and pieces that make up a home loan so you know you're getting the right one for you.
Financial Planner Services in North Sydney and surrounds
Our in-house financial adviser Carolyn can help you get on track to achieve your financial goals, offering a range of services including superannuation, personal insurance, investing and more. We're focused on making the process understandable and accessible to everyone. In fact, we believe so much in the value of proper financial advice, we'll cover the cost of your first appointment!
Supporting my local community
Stephen is visibly acvtive in the local community as evidenced by his major sponsorship of the North Shore Bombers
Contact Us
As your team of Neutral Bay finance experts, we can help you prepare for buying your first home, help you weigh up your options for property investment and can help you refinance your home loan to save you money on your repayments.
You can call at any time on 0414 242 924, or you can just walk into our office in Neutral Bay. Our friendly staff can and will answer any and all of your questions.
We cover many areas such as: Neutral Bay, Mosman, Cresmorne and Kirribilli.
Review
We are very happy with your service - we always knew you would get us the best possible deal available and tailored to our needs - thank you sincerely
Greg & Sharon Malakou, NSW
Read more reviews
Latest
blogs
Published: 9th August, 2017
Startling new research conducted by Digital Finance Analytics1has found 1 in 5 Australian ...
Read more blogs
Latest
media release
Published: 13th September, 2017
Nearly one in three Australians have fixed rate mortgages, new data has shown.
Read more media releases