Award Winning Mortgage Brokers and Home Loan Experts in Neutral Bay, North Sydney & Mosman
At Mortgage Choice in Neutral Bay, we're committed to making the search for a great home loan easy for you. Our Mortgage Broker team do all the shopping around and research from over 25 lenders to find you a loan that's as good a fit for you, as the property itself.
Call Us
Office - 0414 242 924
Fax - 02 9908 7822
Open Hours

Monday - Friday: 9:00am - 5:00pm


After hours by appointment
Address
Shop 2, 211 Ben Boyd Road
NEUTRAL BAY,

NSW

2089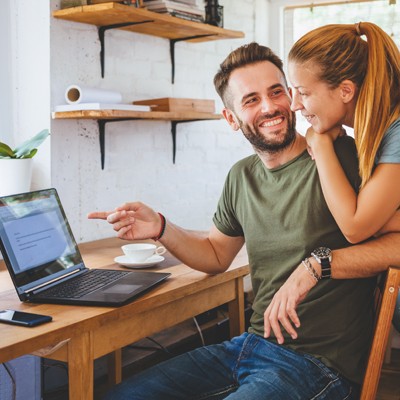 Latest home loan interest rates
Support from Neutral Bay's local award winning team
When it comes to choosing your home loan, the expert support from our Mortgage Broker Neutral Bay & North Sydney team can be the key to securing the right loan for your next purchase.
The trouble is, the thousands of home loans available can make it almost impossible to know which loan is right for you. This makes our job as your local Mortgage Broker Neutral Bay team that much more important! We can sift through all the options and help you find the right home loan for you.
Check out our lowest interest rates
The right loan matters
Your home loan is an important step in your finances, so it's important to get it right. As your local Mortgage Broker Neutral Bay team, we do the shopping around to find a home loan that is as much a good fit for you as the property itself.
Our Mortgage Broker team work with an extensive panel of over 25 lenders, including Australia's biggest banks and some specialist lenders. By taking your circumstances into account, we can pinpoint the home loan that is right for your budget and your lifestyle.
We will research the market, understand your individual circumstances and find a home loan tailored to fit your situation.
Simplifying the loan application
Understandably, many of our customers find the home loan application process a bit daunting. The best part about using our Mortgage Broker Neutral Bay & North Sydney team is that you're not doing it alone. In fact, we'll do all the paperwork & application for you!
Our team will even act as your point of contact with the lender, keeping you posted on the progress of your application at every stage – right up until you celebrate the settlement of your loan.
Our home loan service is no cost to you 
Like many mortgage brokers, our service is no cost to you as the lenders pay us after the loan settles.
Our Mortgage Broker Neutral Bay team
With over 32 years of experience in the finance industry as a home loan & property expert, Stephen Lemm - along with his team in Neutral Bay, North Sydney & Mosman, are the perfect choice to help you with your next home loan.
We are able to help you remotely during lockdown via phone or video! When we open back up again we would love to see you at our office on Ben Boyd Road in Neutral Bay.
Call Stephen & the Mortgage Broker Neutral Bay team anytime on 0414 242 924. We can't wait to help you with your finances! It's what we love to do.
Our Mortgage Broker Neutral Bay team service the areas of: North Sydney, Kirribilli, Cammeray, Mosman, Neutral Bay, Cremorne & surrounds.
The right home loan for your needs
Our mission is to find the right home loan for your individual needs and to always have your best interests at heart. Plain and simple. Which is why we have such a wide range of lenders to choose from. We can search through hundreds of products to find something tailored to your situation. ~
We are very happy with your service at Mortgage Choice in Neutral Bay. We always knew you would get us the best possible deal available and tailored to our needs. Thank you sincerely!
You were recommended to me by a friend and I guarantee my partner and I will be calling on your services again. Very prompt, efficient and professional service.
I have worked with Stephen Lemm and Shannon McLeish at Mortgage Choice, Neutral Bay on two occasions and would highly recommend their services. The communication throughout the whole process was fabulous and they are friendly, speedy and efficient!
Working with Stephen and Shannon throughout my loan approval and purchase of my property has been excellent; they have helped me tremendously and have been extremely efficient in answering any questions that I had.
In doing so it has made the whole process smooth and painless.
It's been a pleasure dealing with them and I would be recommending them to any friends or clients that are looking to refinance.
Stephen was AMAZING from beginning to end. He was professional, responsive, prompt, friendly but most importantly understood the goals I was trying to achieve with refinancing and actually achieved it. After approaching another mortgage broker initially who turned out to be an absolute nightmare and was untoward in their approach with my risk profile which left me quite distraught my friend recommended Stephen as she has been using him for several years.From that first phone call I felt like reaching through the phone and giving him a hug as he was able to reassure me that he could better my situation. It was such a relief to me that I had found a professional mortgage broker and thats what sets him apart from his competition. He was honestly a godsend. He was like a breath of fresh air. I really can't thank him enough. THANK YOU!
Stephen and his team at Mortgage Choice Neutral Bay have made this journey an absolute breeze and have taken every bit of stress out of the process . They are very professional and go above an beyond for their clients. We will definitely be using them again.
Wonderful service and Stephen is the easiest person to work with, keeps on top of things but takes the stress out of it all with his easy going and personable manner. Shannon was super efficient too. Thanks to the Mortgage Broker Neutral Bay team!

Stephen and team took the hassle out of getting necessary approvals and their contacts at the bank meant things happened in a timely fashion. #highlyrecommended
Very pleased with the service, the communication between us & all the help that was offered was second to none. I would have no hesitation in recommending anyone looking for a home loan. Thank you
Having worked with Stephen and the team for some time now, we cannot recommend them enough. With a few bank related hurdles to jump over in our recent dealings, Stephen and co were always contactable to assist and guide you through. If you like being kept up to date on processes and where things sit then don't hesitate to give them a call. Even if you are not Sydney based.
First home buyer's guide
Purchasing your first property can be an overwhelming process and there may be steps you are unsure or unaware aware of. This guide will walk you through all of the steps involved in the buying process.