The team in Surry Hills offers you a total of almost 40 years in lending experience - and we're still looking young! - 8 years of financial planning experience, and committed and dedicated support staff to ensure your experience with us is smooth and professional. Check us out below.
Stephen Rossiter
As the founding partner of Mortgage Choice in Surry Hills I have watched my dream grow into a business that takes great care in looking after your full financial wellbeing. I love working with you as your dreams grow – making sure you get unsurpassed advice for your home finance and now being able to offer you financial advice under the one roof. I chose Mortgage Choice because I know I am helping you make important decisions based on what is most suitable for you – and my clients, some of whom I've been working with for over 10 years, do too.
Owen Evans
Being General Manager and partner in Mortgage Choice in Surry Hills I bring the benefit of over 10 years of experience helping you finance your dream home in Waterloo, Alexandria and other suburbs around Surry Hills. I manage our team of Credit Advisers, our Financial Adviser and our capable Client Support Coordinators. Our first priority is you, the customer, and knowing what I like when I'm making an important decision, I know how important it is for you to feel supported, informed and listened to when you're making one of life's biggest decisions. When you work with us you receive the benefit of full credit and financial advice putting you on the road to security and an abundant life.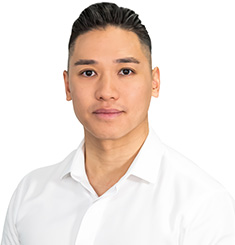 Jason Lin
As the Senior Credit Adviser at Mortgage Choice Surry Hills and Nepean, I bring over 11 years of industry exposure to give you a unique experience. I make it my job to understand your needs, not just write them down. I find joy in getting to know my clients, down to a personal level, and I'm also upfront and honest so my clients get to know me as well. I enjoy educating my clients and I believe that knowledge gives you the power to make better decisions and to have confidence in our working together to achieve a common objective.
Bidhan Pandey
I am a passionate and trustworthy Loan Consultant with several years of experience in the field of home loans. I'm excited to join Mortgage Choice Surry Hills after a successful period with another Australian mortgage broking business. Having previously worked in the lending industry helping many Australians buy their very first home, refinance their existing loans for a better interest rate and helping investors grow their portfolio, I understand the need to offer a range of products to suit your lifestyle and goals and not the bank's bottom line. I work with clients to ensure they understand their options, know exactly how much they can borrow and ensure they choose the right loan, lender and structure to suit their needs.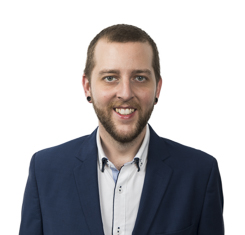 Jacob Sneddon
I'm Team Leader of Client Support bringing together all the information and documents required to submit your home loan application. Then I manage your application right through to settlement – keeping you informed, solving any issues and updating your solicitor, conveyancer, real estate agent – anybody who needs to know what's going on. My attention to detail helps us get your application submitted and loan approved as quickly as possible.