Mortgage Brokers Melbourne. Servicing also Brighton, Sandringham, Essendon, Moonee Ponds, Ascot Vale, Avondale Heights and Sunbury.
Mortgage Brokers in Melbourne, Docklands, West Melbourne, St Kilda Road and Southbank.
Drop by for a cup of coffee and a friendly chat at either of our two conveniently located offices:
Brighton: Suite 4/ 2-8 St Andrews Street, Brighton, VIC 3186
Moonee Ponds: Suite 9/19 Norwood Crescent, Moonee Ponds, VIC 3039

5.0 (284+ total reviews)
Aggregated from:






Call Us
Office - 03 8602 6777

Fax - 03 8602 6700
Open Hours

Monday - Friday: 9:00am - 5:00pm


After hours by appointment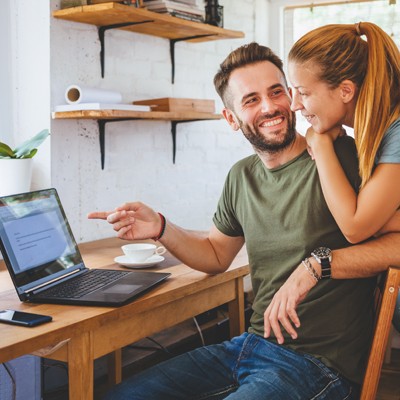 Latest home loan interest rates
Start your home loan journey today
We've got your best interests at heart.
We've got your best interests at heart.
Hello, we're the professionals who will get you the best home loan deal. Our experienced team is led by Ashley Koenig, Cameron Price and Stephen Zamykal who have been working in the Melbourne mortgage broking and finance industry for 22, 17 and 23 years, respectively.
For more than 20 years, our office has been conveniently located at 469 LaTrobe St, Melbourne. However, in light of the Covid pandemic and the changing landscape of the business world, we have made the difficult decision to close our office in La Trobe Street.
But don't worry, we still serve Melbourne CBD, Docklands, West Melbourne, St Kilda Road and Southbank. In addition to this, we opened two new office locations:
Brighton:

Suite 4/ 2-8 St Andrews Street, Brighton, VIC 3186

Moonee Ponds

Suite 9/19 Norwood Crescent, Moonee Ponds, VIC 3039
Come past for a chat or book an appointment where we will take the time to understand your specific home loan requirements and provide you with detailed information about our company and our approach. If we mutually believe that there may be opportunities for us to assist each other, we will discuss and agree on the best way to proceed to the next phase of our partnership.
5 Reasons to choose us
1. WIDE CHOICE OF HOME LOANS
When you choose Mortgage Choice to help you find your new loan it's like having 20 of Australia's leading banks and lenders all competing for your business (which means you'll get a great deal)!
We will help you analyse and compare hundreds of different home loan products and then pinpoint the one that is most compatible to you. Of course we will be there to assist you throughout the entire process of securing your home loan.
2. CONVENIENCE
One of our experienced mortgage brokers will meet with you at the time and place that best suits you to establish your home loan needs and preferences. Then we get to work. We do all the research and manage every step of the application process for you. This saves you time shopping around and filling in multiple applications. Best of all, you can rest easy knowing we are working to get you the best deal possible.
3. SAVE MONEY
Our exclusive use of Mortgage Choice's Loan Qualifier software helps us identify the most suitable home loan for you. This could help cut the current interest rate you are paying, as well as reduce your mortgage fees and monthly repayments.
Using a mortgage broker like us is also a great way to maximise your borrowing power (how much you can borrow). We've got over 20 lenders who will each have their own criteria for borrowing capacity.
4. PROFESSIONAL HOME LOAN ADVICE
We are experienced professionals - fully trained and accredited with every lender we represent. Our brokers are members of the Mortgage & Finance Association of Australia, and we keep abreast of Australia's ever-changing financial services industry by enrolling in educational courses, attending seminars, and reading the financial news.
So that we can be completely transparent in our dealings with you, we've developed the Customer Charter & Credit Guide (PDF) to protect you.
5. THERE IS NO CHARGE FOR OUR HOME LOAN SERVICE
Our home loan service is free of charge because the lenders pay us.
Much more than the right loan
There's a lot to consider when buying property, be it your first home or fifteenth, and information is key to making good decisions.
As Lending and Finance professionals, we do more than find you the right loan. We share our knowledge with you.
Learn more about financing your home purchase by:
Attending one of our seminars
Subscribing to our e-Newsletter
Obtain a copy of our book, 'Loan Structure & Strategy', which will help you grow your wealth through property
Complete and submit the contact form at the bottom of the page telling us which items you're interested in, and we'll send you the information.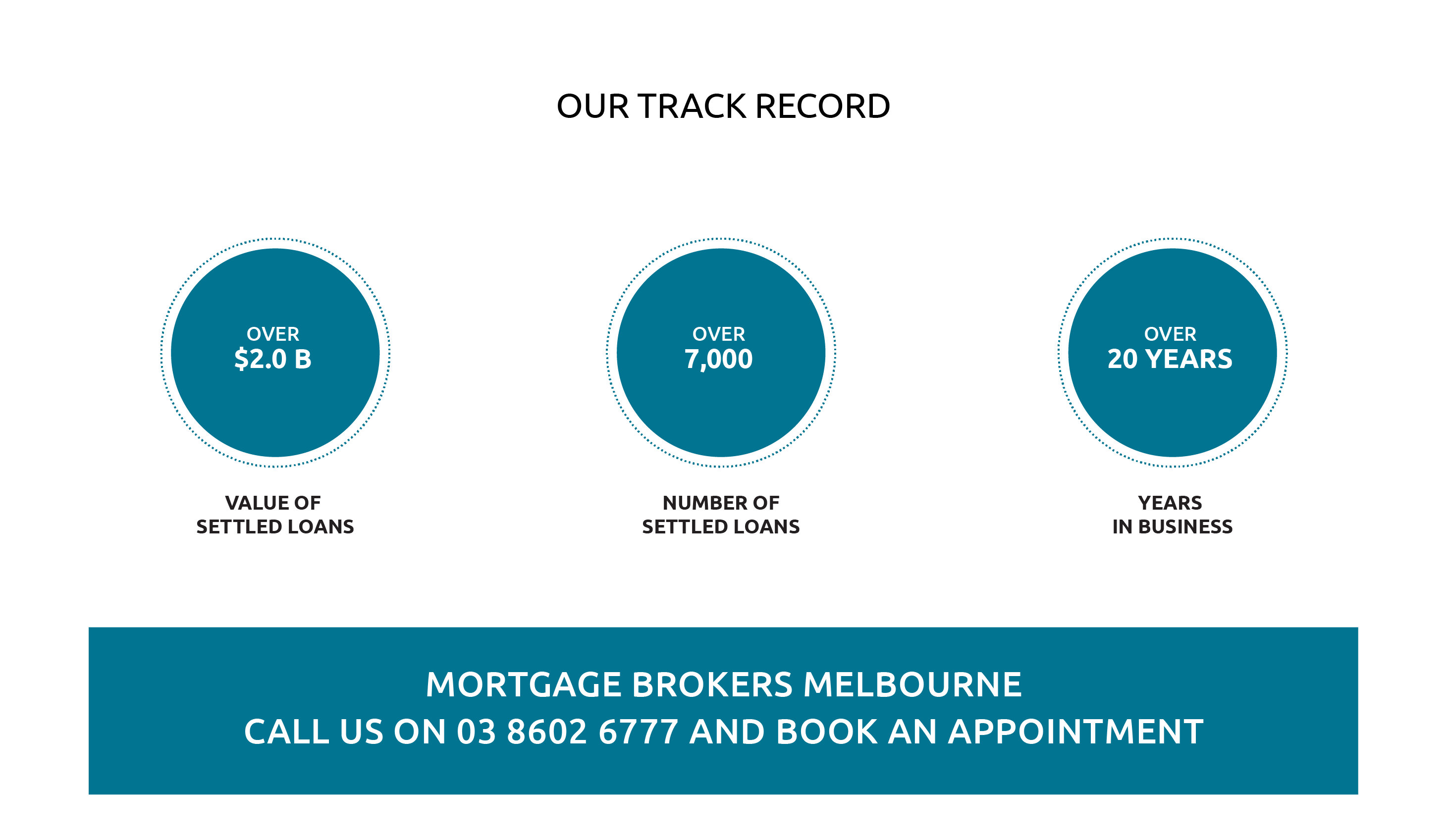 Check your borrowing capacity
Are you eager to understand your borrowing capacity based on your salary and financial commitments? At Mortgage Choice servicing Melbourne, Docklands, Southbank, West Melbourne, St Kilda Road, and surrounds we understand that finding out how much you can borrow for that dream home you've always wanted can be tricky, which is why we have some awesome calculators to make it easy!
Check out our free home loan calculators here or get in touch with us to discuss your unique circumstances.
Ready to kickstart your journey to home ownership?
We'll assist you along the way and do all the legwork for you! Call us today on 03 8602 6777.
The right home loan for your needs
Our mission is to find the right home loan for your individual needs and to always have your best interests at heart. Plain and simple. Which is why we have such a wide range of lenders to choose from. We can search through hundreds of products to find something tailored to your situation. ~
Client reviews
We have had loans with Mortgage Choice for several years now. Although the service was good to initially secure the loan, we were extremely pleased when we received a call with a renegotiated rate out of the blue several years later which has saved us significant amounts on our annual interest payments.
Obtaining a Mortgage can be so stressful but Cameron Price demonstrates exemplary patience dealing with novices as ourselves and in a clear, transparent and concise manner simplifies the whole ordeal.
Ive used the mortgage choice team for years and have found them consistently exceptional in their advice, competitiveness and their administration. They are always professional and courteous and easy to deal with.
I have used Cameron for the past 10 years as my mortgage broker, himself and hes team always go above and beyond expectations and always do there best to set you up for financial success Highly recommend
The team at Mortgage choice were great to deal with. Very professional , friendly and had great products to offer
My wife and I wanted to say Thank you for Cameron's team - They were helpful, and show excellent financial knowledge, we used their Refinance services which were on time, with a very professional approach. Their team is very friendly and provides great customer service.
Before during and after the process - dealing with the banks they were fantastic and helped with any questions or queries we had. Highly recommended.
Did Stephen and the team at Mortgage Choice meet my expectations, no, they far exceeded them. Every question I had was answered, every solution I needed was found, every outcome I wanted was achieved. They are fantastic, prompt and approachable, and I would look no further than them. A special mention for Sharon and Joanna who put in so much effort and truly went above and beyond.
Cameron Price is the best in the business, highly recommend.
????? review all the way
Some people say that along with having a child buying a house is one of the most stressful things in life. However, with the assistance of Garth and his team at Mortgage Choice I can honestly say it was effortless, enjoyable and very exciting

As first home buyers Garth carefully explained the process and helped us every step of the way. His communication and professionalism were outstanding and he... read more
I've been working with Stephen and the team for nearing a decade now and couldn't be happier with my experience with them over the years. They've helped guide me through my first home purchase, an investment property, remortgaging and most recently our next chapter home. They're are exceptionally knowledgeable, well connected and most importantly persistent with my spirratic engagement and more oft... read more
Refinancing guide
Considering refinancing? Our guide explains the reasons, costs and steps involved in refinancing your home loan.