Home Loans - Mortgage Broker - Hamilton Hill & Fremantle
Providing Mortgage Broking advice in Hamilton Hill & Fremantle as well as the surrounding areas. Call us today on 0457 227 227 for a no cost appointment.
Call Us
Mobile - 0457 227 227
Office - 0457 227 227
Fax - 08 9336 7593
Open Hours

Monday - Friday: 9:00am - 5:00pm


After hours by appointment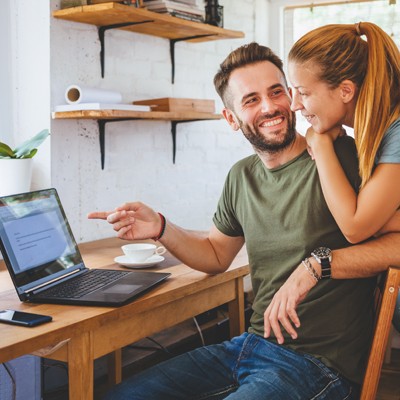 Latest home loan interest rates
Start your home loan journey today
Mortgage Choice in Hamilton Hill are your local home loan and finance experts assisting customers in Hamilton Hill and the Fremantle area.
Our mortgage brokers will assist you to find a home loan that suits your needs and guide you through the whole process. At Mortgage Choice in Hamilton Hill we look forward to helping you achieve your dream of property ownernship.
Our Mortgage Brokers can assist you with the following:
Loan Protection Plans
Low-Doc Loan (Limited Financial Information required)
Our home loan service is at no cost to you
As Mortgage Choice brokers, Mortgage Choice in Hamilton Hill offers our home loan expert's help at no cost to you because the lenders pay us.
We can come to you
We will come to your office or home at a time that is most suited to you or if you prefer you may visit us in our office at Mortgage Choice in Hamilton Hill.
Call us in the office today on 0457 227 227 or for your mortgage brokers details click here.
Your local mortgage brokers servicing the following suburbs: Attadale, Beaconsfield, Bibra Lake, Bicton, Coogee, Coolbelup, East Fremantle, Fremantle, Hamilton Hill, Henderson, Hilton, Kardinya, Melville, Munster, North Coogee, North Lake, O'Connor, Palmyra, Samson, South Fremantle, Spearwood, Wattleup, White Gum Valley, Willegee.
The right home loan for your needs
Our mission is to find the right home loan for your individual needs and to always have your best interests at heart. Plain and simple. Which is why we have such a wide range of lenders to choose from. We can search through hundreds of products to find something tailored to your situation. ~
Client reviews
My partner and I sat down with Steve a couple of weeks ago and I was extremely impressed with his attitude and helpfulness. It became clear after a while that we still had a couple of things to work out before he could really help us get into a mortgage but Steve was patient and stayed back late on a Friday afternoon to answer our questions. Would highly recommend.
The service was impeccable and the right product was found for us.
I approached Stephen for my current car loan. He went out of his way to source the best available loan for my situation. His friendly and professional manner ensured that loan went through smoothly and quickly. I would highly recommend his services to others.
Both Steve & Lisa have always been very helpful and very quick to answer any queries we have had. Our recent house purchase went very smoothly and we wouldn't hesitate to recommend them to others.
Stephen has always been available to provide prompt finance advice when we needed it. Stephen came highly recommended and hasn't let us down.
Steve went above and beyond to ensure that the process was as easy as possible. Thanks.
Wonderful experience. Great and artistic pieces. Relaxed atmosphere.
He (Steve) handled everything really well. Had a bad credit rating and he organised it for me. He was always prompt and kept me informed on the latest developments.
First home buyer's guide
Purchasing your first property can be an overwhelming process and there may be steps you are unsure or unaware aware of. This guide will walk you through all of the steps involved in the buying process.