January 16, 2015
Shae Aiello
Buying a property is a major financial and emotional decision, so it is no wonder we become a little afraid before committing and signing on the dotted line.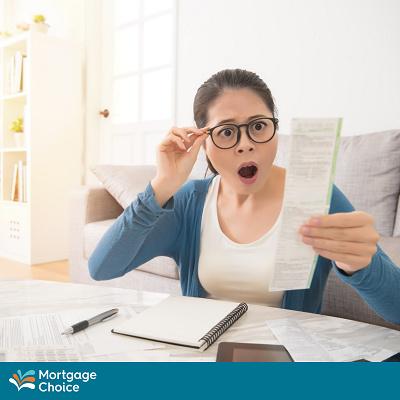 If you are looking at buying a new home, Steve Sims and his team of home loan experts have shared their five top tips to help you make your purchase with confidence.
Lifestyle
Give thought to your personal situation in terms of family, work, lifestyle and how that will impact on where you decide to buy. The suburbs you choose need to cater for all your needs, so consider your stage in life, short and long term plans, personal and family goals. What really matters to you?
Research
Research is key when purchasing property! Information can come from many different sources, including online property listings, advice from real estate experts and the media. Also, go to viewings, home opens and auctions to get a feel for the suburbs you're interested in and what sort of property you can afford there.
Investors may want to watch the market for the timing of their purchase. Whilst those buying a house to live in for the long term may not be so concerned with the state of the market. The right time is always when you are financially and emotionally ready to focus on buying a solid property that will do well in the long run.
Finances
Understanding your budget and borrowing capacity is crucial. Stamp duty, property and pest inspections, settlement and Government fees all need to be considered as well as purchase price. This is why we recommend having a chat with Steve before you start house hunting. He will help you work out how much you can borrow and what your repayments will be, so you are fully informed when looking around.
If you are selling your current property, it is a good idea to meet with some local real estate agents so you have a solid estimate of how much your property is worth, as well as what sorts of fees and charges you can expect to pay during the selling process.
You may need to consider some finance options to help bridge the gap while buying your new house and selling your old home. Our home loan expert Steve Sims can help you decide between the many different options available, which include bridging loans, deposit guarantees, loan portability, top ups and refinancing.
Inspection
It can be easy to walk into your dream home with your rose coloured glasses on and be bowled over with the décor and say it "feels right". But before you get caught up in that, make sure you carefully and thoroughly assess the location, property condition and layout.
Given that buying a property could be one of the biggest financial decisions you'll ever make, it's vital to keep those emotions in check and always consider your original objectives and budget.
The Offer
Once you've found your near perfect property, because let's face it, very few people have the luxury to not have to compromise in some way, consider visiting the property at different times. This can help you see exactly what goes on around the property, thus helping to confirm you have made the right decision.
Before making an offer, make sure you discuss with the agent the vendors' desires regarding length of settlement. This may give you an indication of the vendors' eagerness to sell. If they only want a short period, it may mean that they are keen to sell, so the vendor may accept a lower price if you can agree to this timing, because other purchasers may not.
Now that you've met with the Mortgage Choice home loan experts servicing the Perth CBD, West Perth, Claremont and surrounding suburbs, you're ready to purchase property with confidence and discard the shackles of fear.
Check out some of our other popular blog posts: