February 18, 2016
Shae Aiello
With interest rates at an all-time low, there has never been a better time to get yourself ahead by paying off your mortgage early. One of the most common questions we get asked is "how can I pay off my home loan quicker?". It's something everyone wants to do, but very few achieve it in the time frame they set themselves.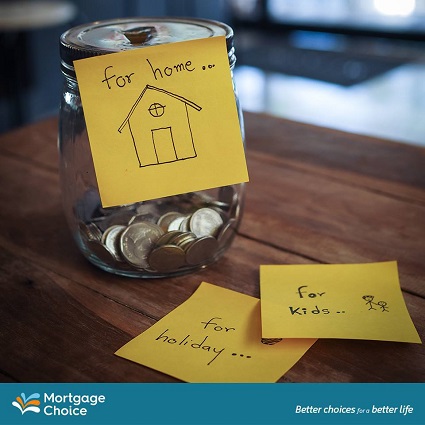 There are various ways which can impact your ability to pay off your mortgage quicker, some more common than others, but they can all help. Below are our top five tips to help you pay off your home loan quicker:
1. Pay fortnightly rather than monthly
Making your repayments fortnightly rather than monthly will save you money, as you will make more repayments in a year.
For example, if you had a home loan of $350,000 over a 30 year term and an interest rate of 5%, by paying fortnightly compared to monthly, you would save $60,073 in interest over the life of the loan.
On top of this huge saving, you would also reduce the term by four years and nine months!
It's very easy to do, especially if you get paid weekly or fortnightly. Line up your mortgage repayments with your pay cycle for an easy and effective way to keep on top of it.
2. Make Extra Repayments
One of the most common ways to make a dent in your home loan is to make extra repayments on top of your minimum repayments per month.When extra repayments are made, it will be deducted off the principal amount, thus reducing the debt.
Using the same figures as above, if you had a loan of $350,000, for 30 years at an interest rate of 5% and opted to pay an extra $50 per month into the loan, you would save $21,930 in interest over the life of the loan.
If you were to make extra repayments and also change the frequency to fortnightly, you would save even more money! Again, based on the same figures above and paying an extra $20 per fortnight on top of the minimum, you would save $72,450 over the life of the loan in interest, equating to a reduction of five years and ten months of the loan term.
To see how much you can save if you make extra repayments, go to our calculators page.
3. Use an offset account
Many home loan packages will include the use of an offset account, which can be a great way to save on the interest you pay.
If you have an offset account linked to your home loan, any funds sitting in there will reduce the amount of the loan that interest is charged against.
For example, If you have a $350,000 home loan and $50,000 cash sitting in the offset account, you will only be charged interest on $300,000. If your interest rate was 5% this would save you $95 per month in interest.
The great thing about an offset account is you can also withdraw money from it at any time at no cost.
4. Make lump sum payments into the home loan
If you get a bonus from work, tax refund or even have a lucky win in the lotto, seriously consider making a lump sum payment into your home loan.
Like extra repayments, lump sum payments will come straight off the principal of the loan, again reducing the length of the loan and interest paid at the same time.
5. Review your home loan
Perhaps the most neglected tip but arguably one of the most important is to regularly and consistently have your home loan reviewed.
Reviewing your loan every couple of years makes sure that the loan product you have is relevant and suitable for your changing situation.
Many lenders offer discounted rates for the first two or three years, but once this time has elapsed, the rate will revert back to a much higher rate for the rest of the loan term remaining. The difference can be hundreds of dollars per month, so setting up a home loan and leaving it isn't the right way to go.
Call us today for a FREE Home Loan Health Check to see if your loan is right for you or even save yourself on repayments. Our home loan experts will evaluate and compare your loan with hundreds of others by taking into account rates, fees and features to make sure you have the loan that's right for you.
And, as Mortgage Choice brokers, we get paid the same rate regardless of which home loan you choose from our wide choice of lenders. To get expert home loan advice at no cost to you, call Steve Sims on 0433 124 081 or steve.sims@mortgagechoice.com.au.
Check out some of our other blog posts: