We are your local team of experts, servicing West Perth, Claremont and the surrounding areas. With access to a wide variety of lenders, and many years of experience, we will help you make better choices for a better life.
We can help you with home loans, financial planning, car loans, insurance and business lending. Call the team on 0433 124 081 for an appointment - we have the flexibility of being mobile and can meet you at a time and place that suits you.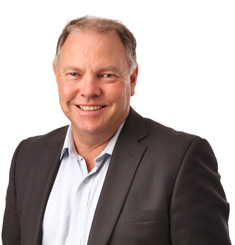 Steve Sims
I'm your local mortgage broker and have been living and working in the Perth CBD area for many years.
I hold a Diploma in Financial Services (Mortgage Broking) and have over 28 years of finance experience covering home loans, lending and commercial and small business loans. Since 2010, I've been with Mortgage Choice and have honed my passion for helping locals reach their financial goals.
When you get started on your home loan journey (whether it's your first home loan, refinancing your current or even your 5th) you'll sit down with me to discuss your situation and your goals. No matter where you are in the process, even if you've just started thinking about buying a home, it pays to sit down with a broker and make sure you're on the right track. 28 years in finance has given me years of tips and tricks to help you negotiate a great deal on your loan, and make sure you're getting all the right features to help you maximise your profits.
I'll be working with you to select the right home loan and then co-ordinating with lenders, valuers, real estate agents and government bodies (first home owner grants) to help make the home loan process simple and efficient for you.
Contact Steve
Mobile: 0433 124 081
Email: steve.sims@mortgagechoice.com.au
Bryan McGuinness
Bryan McGuinness is our trusted Financial Adviser.
With over 25 years of experience offering invaluable financial planning advice, Steven is positioned to help our valued clients with:
Superannuation and rollover advice
Wealth creation
Investment planning advice
Portfolio review services
Retirement planning
Personal insurance advice
If you need advice on how to protect your income, explore debt reduction, plan for retirement or review your current investment strategy, then call 6144 3230 today for an obligation and cost free appointment with Bryan!
Contact Bryan
Phone: 6144 3230
Email: bryan.mcguinness@mortgagechoice.com.au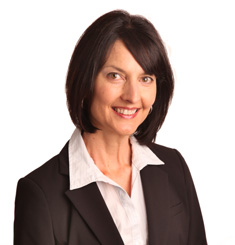 Donna Sims
I've worked in and around Perth CBD and its' western suburbs in both banking and administration roles.
I love the fact that we can provide our customers with so many options. After having built and sold homes ourselves, we understand the processes involved and how daunting it can be to organise finance.
It's very rewarding to be able to help our clients make informed decisions so that they're able to get into their first home, upgrade or invest for the future.
Customer service is the top priority for me and I'll be working closely with your builders, real estate agents, banks and settlement agents to ensure a smooth and efficient home loan journey from application lodgement to settlement for you.
Contact Donna
Phone: 6144 3230
Email: donna.sims@mortgagechoice.com.au