October 20, 2017
Steven Dal Molin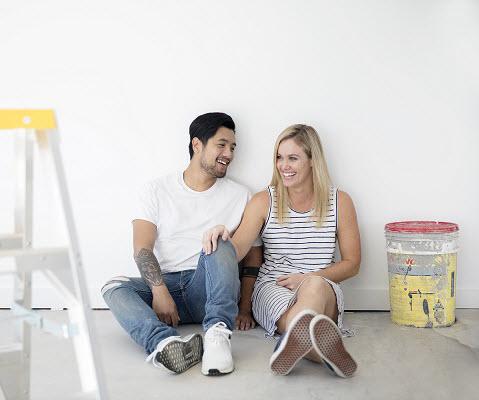 With the summer holidays upon us, now could be a good time to revisit your renovation plans and get the wheels in motion to make them a reality.
While renovating is a great way to make lifestyle improvements, it often comes at a significant cost. So, if you're considering renovating your home in the near future it's a good idea to conduct some thorough research into the costs involved.
As with anything, whether you intend to make smaller cosmetic renovations or larger structural renovations, unexpected costs are always a possibility, especially if you are performing a renovation on an older period home!
If completed correctly though, renovations can optimise the potential of your home and allow you to make alterations where necessary to suit your current lifestyle and needs. Homeowners would also benefit from keeping in mind that a well planned and executed renovation can potentially add value to your property.
Here are some tips to consider before jumping on the home renovation band wagon:
Look at your finances FIRST and have a cash buffer: If you are relying on borrowing the money for a renovation, it is always important to see what finance options are available before you set a budget, just in case you can't get as much finance as you thought to renovate! We will look at the combination of available equity in your home and also ensure you have enough 'Borrowing Capacity' to increase your loan amount. Further.... have you ever heard someone say "My renovation was completed on time and on budget?"...... I haven't!!! Always have a cash buffer for any additional costs or unexpected costs.
Create a Budget & Cost Tracker: Do your homework so you know what costs you are up for from day 1. Be realistic about what you can achieve with the budget you set yourself, and be sure to stick with it. I personally like Excel and I've made up a spreadsheet with all the categories and costs. Get 2 or 3 quotes for the big ticket items
Invest in a plan early: Keep in mind that the longer your renovation takes, the more money you will likely spend or even lose (eg. Loss of rental income). Proper planning from word go could successfully save you some unnecessary costs further down the track and make for a smoother renovation overall. For example if you are between tennants, schedule the renovation for just after the tennant vacates to maximise the period that you are not receiving any rent!
Avoid over capitalising: Investigate whether you can achieve your renovation without over capitalising on the investment, that is, when the cost of the project outweighs the value it will add to your property. For example, it may not be the necessary to put very high end applicances or specifications into a rental property vs updating the property you live in.
Referrals: For such a big ticket item, I personally only like going with referrals, ie a Friend or family member who has already engaged a good quality builder or tradesman.
Depending on the scale of changes, there may be a number of different finance options to consider such as a loan top up, personal loan, line of credit loan or even a construction loan. If you have existing equity in your property, this would be the cheapest option. Normally, most lenders will accept 'Cash out for Renovations' up to $100,000 for 'Non-structural Renovations'.
A good first step is to talk to myself, and I'll be able to clarify your property goals and help you assess the nuts and bolts of the finance options most closely aligned with your needs and circumstances.
This may also be a good opportunity to shop around and compare your loan to the hundreds of others to see if there is one offering a better, well suited option. If you have had your loan for a number of years it may be possible that a new loan structure will result in savings meaning the new repayments may be very similar to your current repayments - even with any extra borrowings you may have taken out to cover the cost of your renovations – and you may be able to get a better deal on interest rates and fees.
Thanks for reading!
Steve