I'm here to help with all your home loan needs.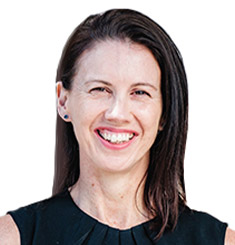 Monica C Mort
Monica Mort
I have worked with many large and small companies throughout my career in administration/secretarial duties. My husband has had his own business for 12 years and during this time , I have learned that customers are the number one priority. Keeping in touch, checking-in with people. It's a small part out of your day but gains big rewards. To manage a business you need balance - to give and take and not to get stressed over the 'little things' - it doesn't help any situation!
Away from work I love to keep fit & healthy and I have a terrific Labrador-Retriever who keeps me from slacking off and two teenage boys who love sports.
I am excited to be working with Steve at Mortgage Choice Chatswood and taking my career path to another level!
Steven Dal Molin
I am a specialist in finance with more than 20 years in the Finance industry and 6 years working as a Mortgage Choice Broker in my own business. My passion is working with my clients to achieve the life they want through home ownership and wealth creation. I am dedicated to helping first home buyers get into their home and existing home owners renovate and upgrade.
We work together, to establish a plan from our first meeting, so that we can always ensure you are making the right decision to achieve your weath goals.
To find out how we can help you contact Mortgage Choice Chatswood 02 9904 6427 or 0416 009 888
Mat Tenison
I am a passionate adviser with a proven track record of success gained from over 14 years in the industry. In 2014, my passion for providing the very best financial advice drove me to join Mortgage Choice. Mortgage Choice Financial Planning is a great fit for me because it uses a client centric approach which focuses on delivering professional, tailored financial advice to a wide range of clients, from young families starting out, to small business owners, to clients planning for retirement.
My main strength lies in helping people identify their financial goals, developing a personalised strategy for them to attain those goals and helping to keep everything on track. Being a people person, I enjoy guiding and coaching my clients through their financial decisions, helping to protect their family and lifestyle and ultimately helping them to make the most out of their financial situation.